For a limited time, all orders will enjoy free shipping to the United States.
Shop Now
This is Razer Invitational - Latin America
A LATIN AMERICAN SHOWDOWN LIKE NO OTHER
Razer Invitational returns to Latin America, bigger and better than ever, to showcase the spirit and passion of the regional esports communities and athletes. This year, eight nations will have a chance to not only display the caliber of their athletes, but also prove they are the best in the world.
Follow all the action as we embark on the next leg of our 2021 season of tournaments.

Prize Pool: $15,000 USD Value Prize Pool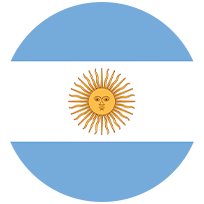 Argentina
Brazil
Chile
Colombia
Mexico
Paraguay
Peru
Uruguay
Learn More about our global tournament series HERE
Results
4,200
Competitors
9,100,000
Views
51,300
Peak CCV

105 Million
Impressions
GAMES
LATAM South
1st Place - Stone Movistar
2nd Place - 9zAcademy
3rd Place - All Knights
LATAM North
1st Place - Infinity
2nd Place - Supremacy
3rd Place - Ablaze Esports
Brazil
1st Place - SWS Gaming
2nd Place - Ceara
3rd Place - Meta Gaming
Women LATAM
1st Place - Aorus V
2nd Place - TROCAbala_-
3rd Place - Uala Pampas
Women Brazil
1st Place - Havan
2nd Place - So as cachorra
3rd Place - W7M Gaming
LATAM

1st Place - Apontes GG
2nd Place - Rexpeita Clock
3rd Place - Zorka Black
Brazil
1st Place - Line Storm
2nd Place - Game Over T7
3rd Place - Konoha / INF
GET THE EDGE IN LATIN AMERICA AND POWER UP YOUR GAMING EXPERIENCE WITH RAZER GOLD
Power up your gaming experience with Razer Gold, the virtual credit backed by Razer for gamers. Razer Gold provides South American gamers with one unified virtual credit for over 33,000 games and entertainment content. It is easy to obtain, widely available both online and offline, and accepted by a growing number of content providers. Spending Razer Gold earns you Razer Silver, the only loyalty rewards program for gamers. Use your earned Razer Silver to redeem a suite of attractive rewards—from Razer hardware to digital rewards such as Steam games and exclusive vouchers from various lifestyle brands. Get more back with Razer Gold and get rewarded with Razer Silver.
Reload your Razer Gold account online now.
GIVEAWAY
Stay up to date with Razer Invitational - LATAM and stand a chance to win epic Razer gear in our giveaway
Prizes: Razer Viper + Razer BlackShark V2 + Razer Huntsman TE