Razer Barracuda X
Hybrid audio freedom.
One headset to play them all—the Razer Barracuda X is a versatile, lightweight wireless gaming headset designed for seamless use across PC, PlayStation*, Nintendo Switch, and Android. *Fully compatible with PlayStation 5's Tempest 3D AudioTech
USB-C wireless dongle.
Effortless plug-and-play.
No extra pairing steps, no additional software downloads, no trouble. Simply plug in the USB-C wireless transceiver to your desired platform and our 4-in-1 wireless headset is immediately paired for play. A 3.5mm analog cable is available to turn the headset wired when needed.
LIGHTWEIGHT ERGONOMIC DESIGN.
COMFORT FOR DAYS.
Ultra-light at just 250g, our multi-platform wireless headset has been designed for long-lasting comfort and all-day use.
Ultra-soft and breathable
FLOWKNIT MEMORY FOAM
EAR CUSHIONS
Pressure-free fit
THICK, PLUSH
HEADBAND CUSHION
Conforms comfortably
SWIVELING, PIVOTING
EARCUPS
Travel-friendly use
DETACHABLE MICROPHONE
RAZER™ TRIFORCE 40MM DRIVERS.
FINE-TUNED FOR FULL FIDELITY.
The patented design enables our acoustic engineers to custom-tune each audio driver as though there are three, allowing for the individual replications of high, mid and low audio frequencies. This not only delivers richer trebles, brighter midrange, and powerful bass, but results in clear sound that doesn't muddy.
RAZER™ HYPERCLEAR 
CARDIOID MIC.
CLARITY
WITHOUT
QUESTION.
By suppressing sounds from the back and sides, the mic offers greater speech pickup and noise cancellation, ensuring improved clarity and a natural representation of your voice.
FULLY EQUIPPED WITH ALL YOU NEED.
WIRELESS USB-C DONGLE

To enable high-speed wireless connectivity

3.5mm audio combo cable (1.3m)

For wired use with any device with a 3.5mm jack

USB-A to USB-C Charging Cable (1.5m)

For charging the headset

USB-A to USB-C Extender (1.5m)

For easy access and systems without a USB-C port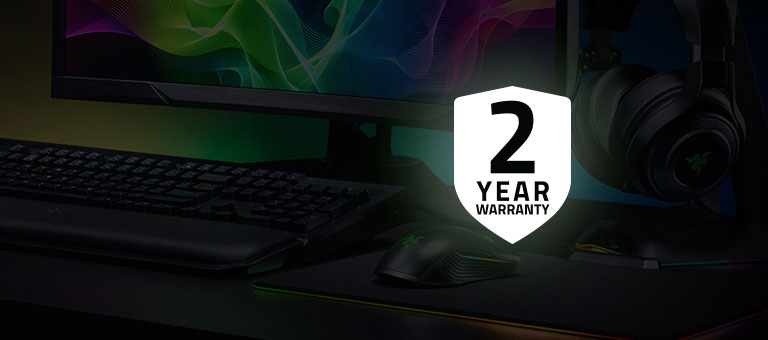 WE'VE GOT YOU COVERED
Get up to 2 years of warranty and access reliable tech
support
. Purchase directly from RazerStore and get 14 days risk-free returns.
FAQs
Which devices are compatible with the Razer Barracuda X?

The Razer Barracuda X can be used wirelessly on your PC, PlayStation, Nintendo Switch, and Android Devices. It can also be used in wired mode through its universal 3.5mm analog cable that works with any device with a 3.5mm port.

Does the Razer Barracuda X work on all mobile phones?

The Razer Barracuda X can be used wirelessly via the USB-C dongle with mobile phones that support USB-C audio.

Can I upgrade the 7.1 Surround Sound on this headset?

Yes, you can upgrade it to THX Spatial Audio—an advanced 7.1 Surround Sound application designed for even more customizable positional audio, which comes with a greater suite of features such as custom-tuned profiles optimized for your favorite games. Find out more at razer.com/thx-spatial-audio. Purchase the Razer Barracuda X and get 50% off this upgrade by claiming the promo code from the 7.1 Surround Sound app.

Does the Razer Barracuda X use Bluetooth?

No, the Razer Barracuda X uses Razer HyperSpeed Wireless—a 2.4GHz connection which provides ultra-low latency that significantly outperforms Bluetooth speeds.

What kind of mic does the Razer Barracuda X have?

The Razer Barracuda X has a detachable Razer™ HyperClear Cardioid Mic, which is tuned to have a more focused voice pick-up area by suppressing background noise.
Simply remove the mic from your headset to instantly make it versatile and highly portable for mobile use.