New Year's Specials: Ready up for 2023 with our best picks and latest CES releases.
Shop Now
RESERVATIONS HAVE ENDED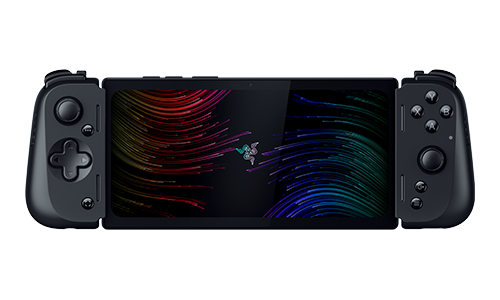 Missed the window? Don't worry—the Razer Edge is available soon on Razer.com.

If you've already placed a reservation, we will be contacting you with instructions. In the meantime, please take time to understand the Terms & Conditions.
Terms & Conditions
Reservations are only open to legal residents of the fifty (50) United States and the District of Columbia, who are aged 18 or older at the time of reservation. Employees of Razer are not eligible. Void where prohibited.
Deposits are non-transferable and non-exchangeable.
Reservations are limited to only one unit per customer.
Reservation spaces are limited and subject to availability.
Reservations may be cancelled after the reservation was placed. Please contact Razer Customer Support to process a full refund for your reservation. The refund will be refunded to the original payment method used.
Units are expected to be ready to ship in the first quarter of 2023.
Final units will only be available to ship to the fifty (50) United States and the District of Columbia.
Units will be released for purchase when available in the order in which the reservations were made.
Once units are available to order and a reservation is released, customer will have at least 24 hours to complete a purchase.
Deposits will count towards the purchase price of the unit via a promotion code provided by Razer.
A Razer ID account is required to complete a purchase however a Razer ID account is not required to complete an initial reservation.
Razer may collect your personal data online, in accordance with its Privacy Policy, as necessary to process deposits and reservations. By submitting a reservation, you hereby agree to Razer's collection and use of your personal information and acknowledge that you have read and accepted these terms and conditions and Razer's Privacy Policy.
Razer shall not be liable for any loss, damage or injury suffered or sustained (even if caused by negligence) as a result of accepting and/or applying the deposit, except for any liability which cannot be excluded by law.
Razer accepts no responsibility for late, lost or misdirected email or other communications. Razer assumes no responsibility for any failure to receive a claim or for inaccurate information or for any loss, damage or injury as a result of technical or telecommunications problems, including security breaches. If such problems arise, then Razer may modify, cancel, terminate or suspend the deposit eligibility.
These Terms & Conditions are subject to California law and to the jurisdiction of the courts of Central District of California.
Razer reserves the right to discontinue the deposit promotion at any time.