For a limited time, all orders will enjoy free shipping to the United States.
Shop Now
COMMAND ABOVE THE NOISE
Enter the Razer Tetra—a console headset with a cardioid mic designed to suppress ambient noise, so you can be heard crystal clear on voice chat while still keeping the volume up on your home theater speakers for maximum console gaming immersion.
ROTATING CARDIOID MICROPHONE
Equipped with a finely-tuned cardioid microphone, the Razer Tetra focuses on high-quality voice-pickup while suppressing ambient noises from its sides and back for maximum clarity.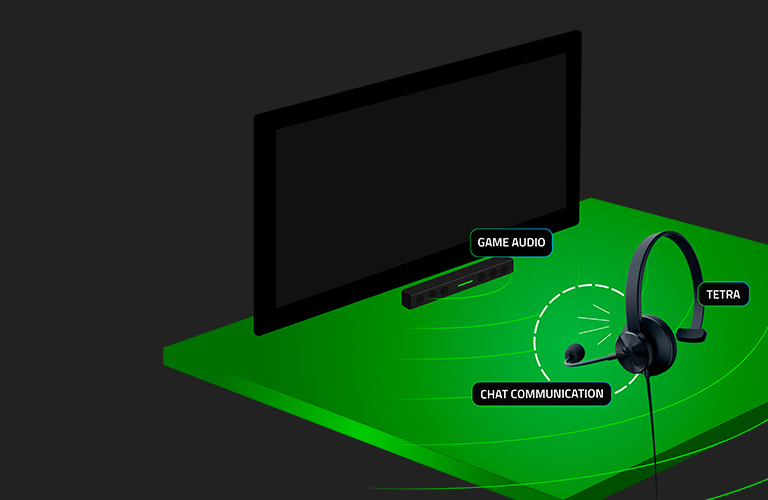 DESIGNED TO SUPPRESS AMBIENT NOISE
The Razer Tetra's cardioid microphone was designed specifically to reduce the background noise that's present in a typical console gaming setup, allowing for clear and uninterrupted communication while still enjoying full immersion from your speakers.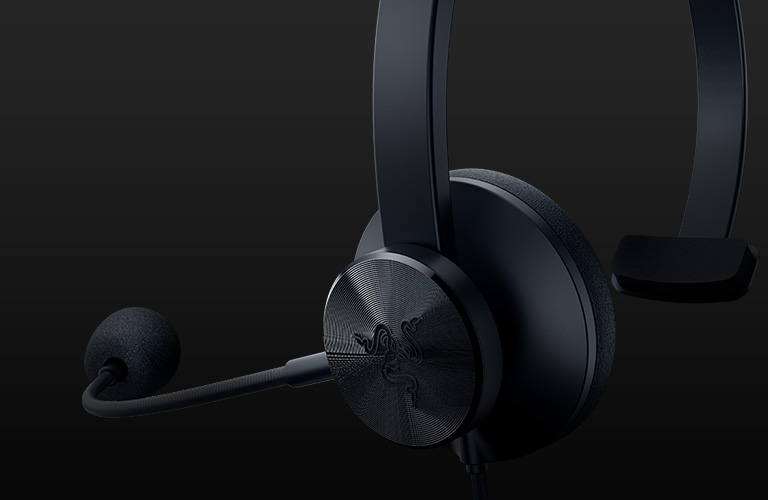 ULTRA-LIGHTWEIGHT COMFORT
Weighing an airy 70g, the Razer Tetra is so light you'll forget that you have it on—perfect for gaming marathons—and can even be worn comfortably with glasses.
LEFT-RIGHT REVERSIBLE DESIGN
With a 180-degree rotatable microphone, wear it comfortably on either your left or right. Its single-sided ear cup allows for chat audio to be focused in one ear, while the on-ear design allows game sounds from your home theater speakers to still be heard fully unlike over-ear designs—creating a perfect blend of game and chat audio.
IN-LINE VOLUME CONTROLS
Adjust the audio settings with ease via its in-line volume slider and mic-mute button.
WORKS WITH ALL CONSOLES
Works with PC, Xbox One, PS4, Nintendo Switch, and mobile devices with 3.5mm port.
FAQ
Why is the Razer Tetra single-sided?

The Razer Tetra is a console chat headset designed for console gamers to receive chat audio from its speaker while receiving game audio from their television/living room setup.

How do I connect the Razer Tetra?

Simply plug the Razer Tetra into your controller's 3.5mm analog port to connect it to your console.

Can I receive game audio from the Razer Tetra?

Yes, you may change your audio settings on your console to also receive game audio. Refer to the instructional video above for the required steps.

Can I use the Razer Tetra with my PS4™ / Xbox One / Nintendo Switch / PC?

Yes, simply plug the Razer Tetra into the controller's 3.5mm analog port to connect it to your respective platforms.

Will the Razer Tetra work with my smartphone?

Yes, it supports audio via a 3.5mm analog jack.