For a limited time, all orders will enjoy free shipping to the United States.
Shop Now
WAKE THE F*CK UP SAMURAI
Think you're ready for Night City? A word of advice: to survive in the big leagues, you need gear that always takes it to the Edge. With the Razer Viper Ultimate Cyberpunk 2077 Edition, you'll be hard-pressed to find a companion as slick or as deadly when it comes to taking on the streets.
A POWERFUL CONNECTION
The Razer Viper Ultimate Cyberpunk 2077 Edition has friends in high places. Powered by Razer™ HyperSpeed Wireless, the mouse is backed by a super stable, ultra-fast performance that leaves all other wireless tech in the dust.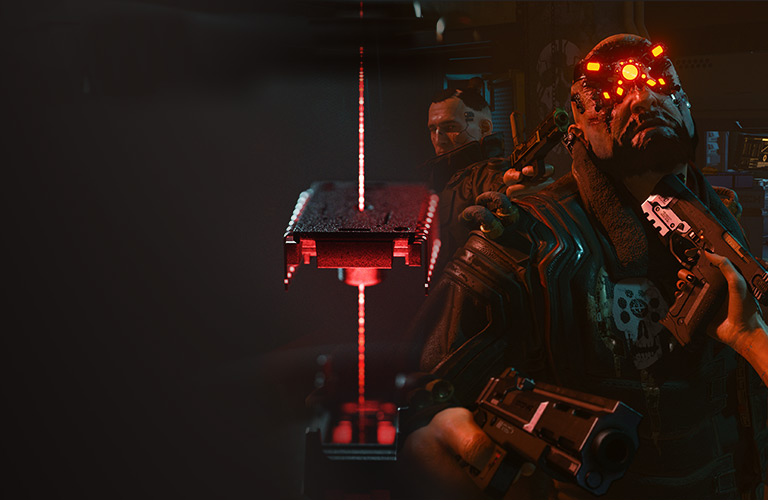 STREET-SMART PRECISION
In Cyberpunk 2077, words don't always do the trick. Make them see the point (or several) with some clean gunwork courtesy of the mouse's Razer™ Focus+ Optical Sensor—designed with an industry-leading 20,000 DPI with 99.6% resolution accuracy and intelligent functions.
KILLER RESPONSE
Night City will chew you up and spit you out if you flinch or hesitate. Good thing you'll always be quickest on the draw with 2nd-Gen Razer™ Optical Mouse Switches that offer a blistering 0.2ms response time for every click.