THE RAZER DEATHADDER LINE
Favored by more than 15 million gamers worldwide, the Razer DeathAdder's iconic ergonomic form enters a new era of ultra-lightweight performance. Built on a legacy of award-winning comfort and handling, its design is ideal for gamers who favor a right-handed palm and claw grip.
A PROVEN LEGACY
It's never easy to improve on perfection, but it's always worth it. While the Razer DeathAdder has evolved over the years, there's one thing that's never changed: its ability to break the mold and raise the bar.
Dec 2006
Razer DeathAdder 1800
World's first 3G infrared sensor is introduced (1800 DPI)
Sep 2007
Razer DeathAdder Guild Wars Edition
First licensed version of the DeathAdder
Apr 2008
Razer DeathAdder for Mac OS X
Sep 2009
Razer DeathAdder 3500
3.5G infrared sensor introduced (3500 DPI)
Mar 2010
Razer DeathAdder Left-Handed Edition
World's first gaming mouse for left-landed gamers
Jan 2011
Razer DeathAdder Black Edition
Apr 2011
Razer DeathAdder Dragon Age II Edition
Nov 2011
RAZER DEATHADDER TRANSFORMERS 3 COLLECTOR'S EDITION
Optimus Prime, Bumblebee, Megatron and Shockwave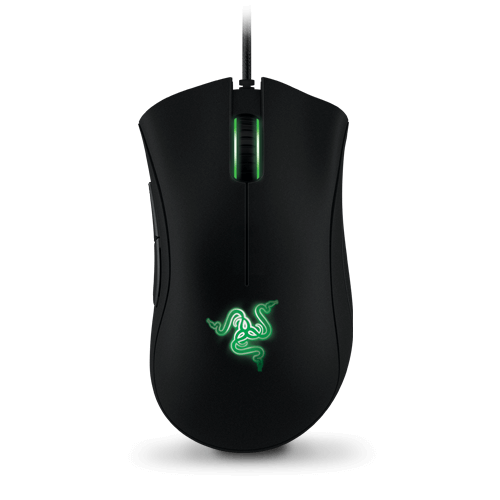 Nov 2012
Razer DeathAdder Expert
World's most powerful 4G infrared sensor introduced (6400 DPI)
Oct 2013
Counter Logic Gaming (CLG) Razer DeathAdder
Mar 2014
World of Tanks Razer DeathAdder
Sep 2014
Razer DeathAdder Chroma
Razer's first RGB lighting-enabled model with upgraded 4G optical sensor (10000 DPI)
Nov 2015
Razer DeathAdder Chroma - Call of Duty Black Ops 3 Edition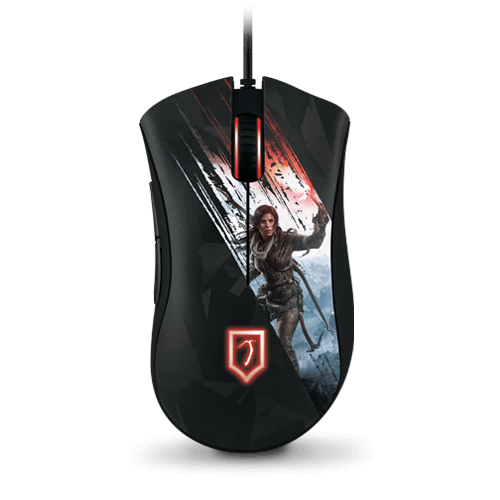 Feb 2016
Razer DeathAdder Chroma - Rise of the Tomb Raider
Mar 2016
Razer DeathAdder 3500 Crossfire Gold
May 2016
Razer DeathAdder Chroma Overwatch
Aug 2016
Razer Deus Ex Universe DeathAdder Chroma
Sep 2016
Razer DeathAdder Elite
World's best 5G optical sensor introduced (16000 DPI)
Oct 2016
Razer DeathAdder 2000 White
Nov 2016
Razer DeathAdder Chroma (Team Liquid)
Jun 2017
Razer DeathAdder Crossfire (2017)
Sep 2017
Destiny 2 Razer DeathAdder Elite
Sep 2017
Overwatch Razer DeathAdder Elite
Nov 2017
Razer DeathAdder Elite (SKT)
Jul 2018
Razer DeathAdder Essential
Aug 2018
Razer DeathAdder Essential White Edition
Jan 2020
Razer DeathAdder V2
Upgraded with world's most precise sensor with intelligent functions
May 2020
Razer DeathAdder V2 Mini
First smaller, ultra-lightweight model in the series
Sep 2020
Razer DeathAdder V2 Pro
First wireless model powered by Razer HyperSpeed Wireless
May 2021
Razer DeathAdder V2 - Special Edition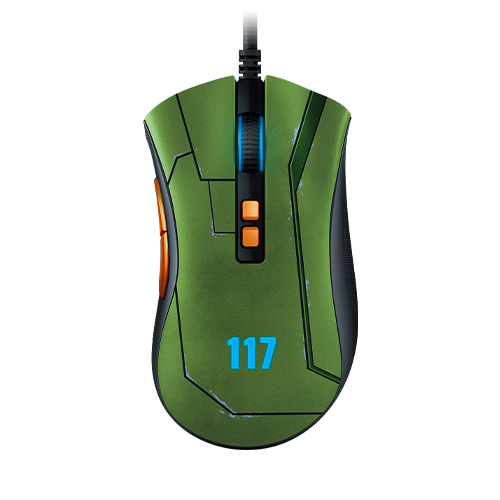 Sep 2021
Razer DeathAdder V2 - Halo Infinite
Oct 2021
Razer DeathAdder V2 X HyperSpeed
Wireless model featuring 2 quick-access edge buttons
Nov 2021
Razer DeathAdder V2 Pro - Genshin Impact
Aug 2022
Razer DeathAdder V3 Pro
Ultra-lightweight wireless model featuring a refined shape created with pros
BASE CHARACTERISTICS
Best-In-Class Right-Handed Ergonomic Shape
Recommended for Palm, Claw and Fingertip Grip Styles
Recommended for medium to large hand sizes
FIND OUT WHICH DEATHADDER IS RIGHT FOR YOU



ULTRA-LIGHTWEIGHT FOR THE PRO




A compact, ultra-lightweight wired mouse packed with performance that punches well above its weight class.

Learn More >



THE WORLD'S BEST GAMING MOUSE




As a wired mouse with a true 8000Hz polling rate, experience unrivalled responsiveness with an industry-leading 0.125ms click latency.

Learn More >



POWERED FOR LONG-LASTING PLAY




A compact, ultra-lightweight wired mouse packed with performance that punches well above its weight class.

Learn More >
Length
128.0 mm | 5.04 in
127.0 mm | 5.00 in
127.0 mm | 5.00 in
Width
68.0 mm | 2.67 in
72.7 mm | 2.86 in
70.1 mm | 2.76 in
Height
44.0 mm | 1.73 in
42.7 mm | 1.68 in
42.7 mm | 1.68 in
Weight
63 g | 2.22 oz
(Excluding cable)
82 g | 2.89 oz
(Excluding cable)
86 g - 103 g | 3.30 oz - 3.63 oz
(Excluding cable)