RAZER BARRACUDA PRO
GAME EVERYWHERE.
HEAR NOTHING ELSE.
Meet the premier wireless hybrid headset designed for both gaming at home and mobile entertainment on the go. Fitted with hybrid ANC, THX AAA™, and integrated beamforming noise-cancelling mics, the Razer Barracuda Pro unleashes the ultimate audio experience with our most cutting-edge tech yet. Backed by an intelligent dual-wireless design, conveniently switch between high-performance gaming at home and seamless mobile use on the streets.
Razer™ SmartSwitch Dual Wireless
QUICK TOGGLE BETWEEN RAZER HYPERSPEED WIRELESS AND BLUETOOTH
Capable of connecting to a 2.4GHz and Bluetooth device at once, SmartSwitch allows the hybrid headset to seamlessly shift between wireless modes for unrivalled convenience.

Automatically take calls from a connected Bluetooth device and switch back to game audio without ever removing the headset. Block incoming calls by activating 'Do Not Disturb' mode via the Razer Audio App, or manually switch between 2.4GHz and Bluetooth audio sources using a dedicated button.
HYBRID ACTIVE NOISE CANCELLATION
UNINTERRUPTED AUDIO EXPERIENCE
Whether you need uninterrupted focus during gaming or total immersion when listening to music, shut out all distractions both at home and on the streets. Featuring world-class noise cancelling technology that detects and nullifies incoming noise, adjust its strength between 10 different levels via the Razer Audio App.

When the need arises for greater awareness of your surroundings, activate ambient mode to let in external sounds while keeping the headset on.
Hear the Difference:
Ambient Noise
Ambient Mode ON
ANC ON
Total Noise Reduction
Compared to other headphones in its category, the Razer Barracuda Pro's ANC (as shown in green) has been tested to be more effective at noise reduction. With a lower line representing better performance, it demonstrates significantly lower levels of noise, especially in the mid frequency range.

Low Frequency

Noises such as vehicle exhaust and humming heard in airplane cabins

Mid Frequency

Most common ambient noises like human speech and vehicle horns

High Frequency

Noises like whistles and the chirping of birds.

Noise Level Headset A Headset B Razer Barracuda Pro
THX Achromatic Audio Amplifier
ULTRA-LOW DISTORTION AND NOISE
Experience the world's highest fidelity audio with a powerful built-in amp that delivers maximum dynamic range—for pure, clean sound across games, music, and movies.
INTEGRATED BEAMFORMING NOISE-CANCELLING MICS
CRYSTAL-CLEAR VOICE PICKUP
The dual hidden microphones feature powerful levels of noise suppression that can be customized for indoor and outdoor use. Utilizing a micro-electro-mechanical system (MEMS), these mics are even more resistant to mechanical vibrations and noisy environments, ensuring you're clearly heard no matter where you may be.
Hear the Difference:
Ambient Noise
Barracuda Pro - Noise Cancelling LOW
Barracuda Pro - Noise Cancelling HIGH
Regular Mobile Headphone
RAZER TRIFORCE™ BIO-CELLULOSE 50MM DRIVERS
NATURAL, POWERFUL SOUND
Hear the next evolution of sound with a new TriForce design that uses an organic compound to elevate its acoustics. Upgraded with an ultra-thin bio-cellulose diaphragm, the Razer Barracuda Pro has reduced distortion for distinct clarity and deep, impactful bass reproduction.
POSH COMFORT. PREMIUM BUILD.
PRESSURE-RELIEVING MEMORY FOAM CUSHIONS
The perfect balance of comfort and sound isolation.
PLUSH LEATHERETTE HEADBAND CUSHION
Plush padding to minimize pressure on head.
BRUSHED STAINLESS STEEL HEADBAND
Flexible, lightweight, and incredibly durable.
AMPLIFYING YOUR ENJOYMENT
UP TO 40 HOURS
OF NON-STOP USE

Get way more than a full day's worth of entertainment on a single charge.

THX SPATIAL AUDIO


Experience next-gen surround sound that can be tuned to your liking.

Learn More >

RAZER AUDIO APP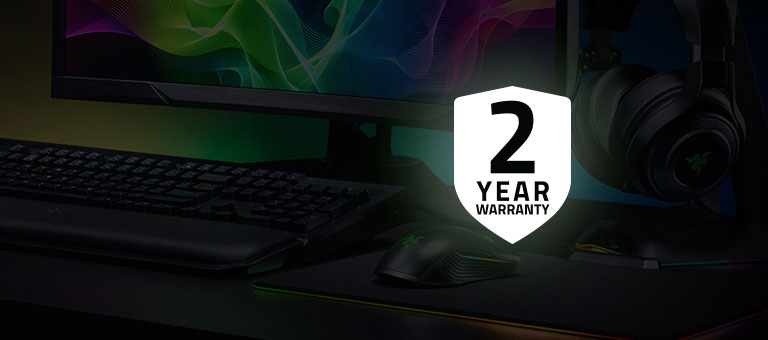 We've Got You Covered
Get up to 2 years of warranty and access reliable tech support. Purchase directly from RazerStore and get 14 days risk-free returns.
FAQ
What makes the Razer Barracuda Pro a hybrid headset?

The Razer Barracuda Pro is fully equipped to provide a complete audio experience, regardless of whether you're gaming at home or enjoying entertainment on the go. With the headset's USB-C dongle still connected to your PC/console, you can switch to Bluetooth at any time for a quick and easy, grab-and-go experience when moving from indoors to outdoors.

What is Razer SmartSwitch Dual Wireless?

It is a feature that lets you connect a 2.4GHz and Bluetooth device to the headset at once, allowing for seamless use between them without having to manually pair and unpair. Simply double tap the Razer SmartSwitch button to toggle between wireless modes.

Can I activate ANC on the headset itself?

Yes. You can conveniently cycle between ANC on/off and ambient mode using a button, in addition to toggling these features through the Razer Audio App.

Can I adjust the noise-cancellation on the integrated mics?

Yes. Using either the Razer Audio App (mobile) or Razer Synapse (PC), you can toggle the noise-cancelling levels between off, low, and high, depending on your needs and the environment around you.

Is there a wired mode on the headset?

No, as the Razer Barracuda Pro's hybrid ANC, THX AAA™, and beamforming noise-cancelling mics require power from a specially optimized battery.

What is the Game Mode found on the Razer Audio App?

Activating this mode increases the responsiveness on the Razer Barracuda Pro, allowing for faster wireless performance within a smaller effective range.

Are replacement parts available for this product?