RAZER STREAM CONTROLLER X
INSTANT CONTROL. INFINITE CREATIVITY.
With the Razer Stream Controller X, creativity comes easily. Manage your streaming and content creation seamlessly through one convenient device that controls all your apps and tools. Streamline your workflow so you can focus on what matters most—engaging the fans and growing your following.
CONTROL AT YOUR FINGERTIPS
15 Switchblade Buttons
Create handy shortcuts for streaming, video editing, music production, and more. Control your apps, lights, audio, and more with a few simple taps and enjoy easy visual navigation with customizable icons.
AUTOMATE YOUR PROCESS
Multi-link Macros
Kickstart your stream at the push of a key. With Multi-link Macros, create the ultimate shortcut by linking any number of actions to one button, triggering them consecutively or simultaneously.

Learn More >
DESIGNED FOR EFFICIENT MULTI-TASKING
Intuitive Navigation and Organization
Sort and store as many actions as you want within a single button. Create custom profiles for various tasks, and enable Dynamic Mode to automatically switch profiles based on the detected app.
COMPATIBLE WITH LEADING STREAMING SOFTWARE
Partnered With Loupedeck Software
Get set up instantly with ready-made profiles for streaming, content creation, productivity, and more. Download plugins for essential tools such as Twitch, OBS Studio, Spotify, Razer Key Light Control, Razer Audio Mixer Control and Voicemod—your options are endless.

Download software >
OPTIMAL VIEWING ANGLE
Detachable 50° Anti-slip Magnetic Stand
Simply snap on the controller for a secure fit that not only provides you with a clear view of all your buttons but stays firmly in place during use thanks to a grippy underside.
This is a carousel. Use the buttons to navigate into any slide.
ALL-IN-ONE SETUP VIA MARKETPLACE
Powered by Loupedeck
Find all the tools you need on one convenient platform.
Explore the Loupedeck marketplace to download plugins, profiles, and icon packs that best suit your needs.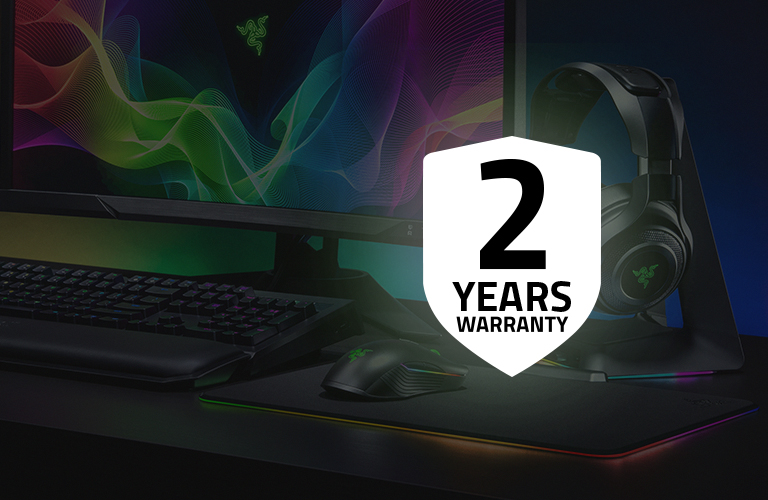 We've Got You Covered
Get up to 2 years of warranty and access reliable tech support. Purchase directly from RazerStore and get 14 days risk-free returns.
FAQS
What are the system requirements for the Razer Stream Controller X?

The Razer Stream Controller X is both compatible with Windows 10 (and later) and macOS X 10.14 (and later). The Razer Stream Controller X is powered by the Loupedeck Software. Download the software here to customize your controller.

Is the Razer Stream Controller X compatible with other Razer products?

Yes. You can enjoy seamless native integrations with our existing range of content creation products such as the Razer Key Light Chroma and Razer Audio Mixer. We are working on adding more integrations with other Razer devices to bring you an even better experience—stay tuned.

What is Dynamic Mode on Stream Controller X?

When Dynamic Mode is enabled via Loupedeck Software, the Razer Stream Controller X will automatically change the profile of your controller according to the active application you are using. This allows you to conveniently access your desired actions with seamless control as you work across multiple software.

Can the Razer Stream Controller X only be used for streaming?

The Razer Stream Controller X, powered by Loupedeck, is compatible with leading creative software that extends beyond streaming. Extend the functionality of your controller with ready-made profiles and plugins for streaming, photo and video editing, productivity and more. If you're looking for more plugins and profiles, check out the Loupedeck Marketplace.

Where can I find more plugins and profiles for the Razer Stream Controller X?

The Loupedeck Marketplace that is within the Loupedeck Software is an ever-growing library where you can explore and download 250+ new plugins, profiles, icon packs and more for your controller.

What makes the Razer Stream Controller X different from the Razer Stream Controller?

Both the Razer Stream Controller and Razer Stream Controller X are powered by Loupedeck Software, giving you the same functionality and access to the software features. The main difference between the two is the controller's hardware.

The Razer Stream Controller X features 15 switchblade buttons to give you control in a few simple taps. The Razer Stream Controller has 12 haptic switchblade keys, 6 tactile analog dials and 8 programable workplace buttons, designed for high-level users to better organize and control complex workflows with handy shortcuts. Visit the Razer Stream Controller page to learn more.