ENGINEERED FOR TOTAL CONTROL
Building a controller that puts you ahead of the game takes more than just cutting-edge technology and high-end materials—it demands the industry-leading expertise in PC gaming peripherals, unmatched ergonomics and rigorous production tests that lie at the core of every Razer product.

Driven by tireless collaboration between our engineers, scientists, designers and gamers amid the most exacting design processes—all in pursuit of perfection—this is how we brought the Razer Raiju to life.
DISCOVER OUR DESIGN METHODOLOGY
A DESIGN FOR CHAMPIONS IN THE PALM OF YOUR HAND
When it came down to creating one of the first-ever third-party controllers for the PS4 console, our vision was simple: to build the ultimate controller—able to dominate even in the world's toughest tournaments.

Backed by a wealth of accumulated experience in developing competitive, high-precision components for PC gaming peripherals, Razer's engineering team got down to work.

Every detail was tailor-made for the serious gamer: from customizable settings in the Quick Control Panel to the exact feel of the Razer Mecha-Tactile Action Buttons—finely-tuned to produce a soft cushioned touch with crisp tactile feedback.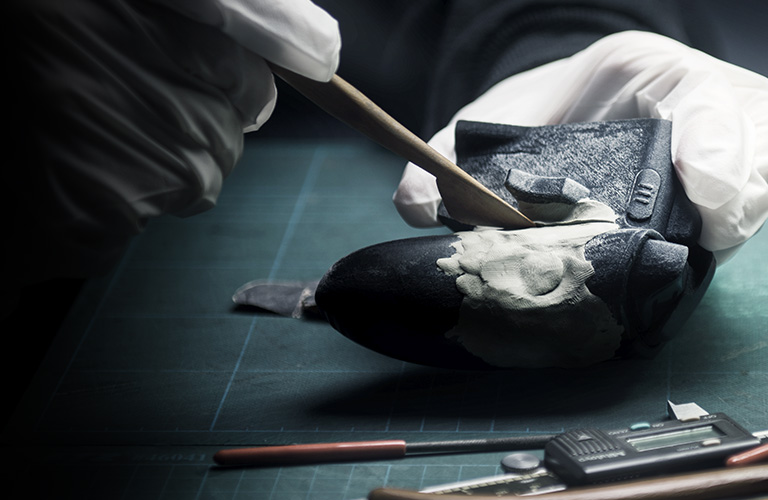 IN PURSUIT OF ERGONOMIC PERFECTION
It's not enough for a gaming controller to fit snugly in your hands—your hands should also feel great after rounds of serious gameplay.

With more than a decade's worth of expertise in analyzing hand grip and shape patterns, our ergonomics team conceived of a design that would provide a comfortable hold through hours of gaming.

Each button on the Razer Raiju is optimally placed to cater to your most intuitive responses. With ergonomics so comfortable, the controller feels like a natural extension of your body.

To prevent strenuous grip styles like 'the claw', the Raiju features four additional fully-customizable triggers and bumpers within easy reach—allowing deadly accuracy when you're moving and aiming at the same time.
AN INFUSION OF HIGH-GRADE COMPONENTS
Each component that went into the Razer Raiju was carefully hand-picked to strike a perfect balance between lightweightess and performance—from the resilient, high-impact outer shell, to the reinforced hardware, to thumbsticks that hold steady in default mode.

What's more, the textured non-slip grip was designed to combat sweaty palms, and the detachable braided cable features innovative grooves that fasten it firmly to the controller, providing enhanced durability. Even the Razer Mecha-Tactile Action Buttons were finely tuned to produce a soft cushioned touch with crisp tactile feedback.
TESTED TO PERFECTION
Our design process isn't complete until Razer's seasoned engineers and quality control experts put the Raiju prototypes through their paces. To ensure consistent quality, we subject our prototypes to rigorous pre-production and packaging trials—condensing years of usage into months of stress, mechanical and durability testing.

With the valuable data and insights derived from these tests, we continuously refine our ideas and approach until we have a product that we can put our name to. No details are spared in our quest to put the controller of champions in your hands.

We are truly proud to bring you the Razer Raiju—a masterpiece of a beast that delivers the ultimate competitive advantage.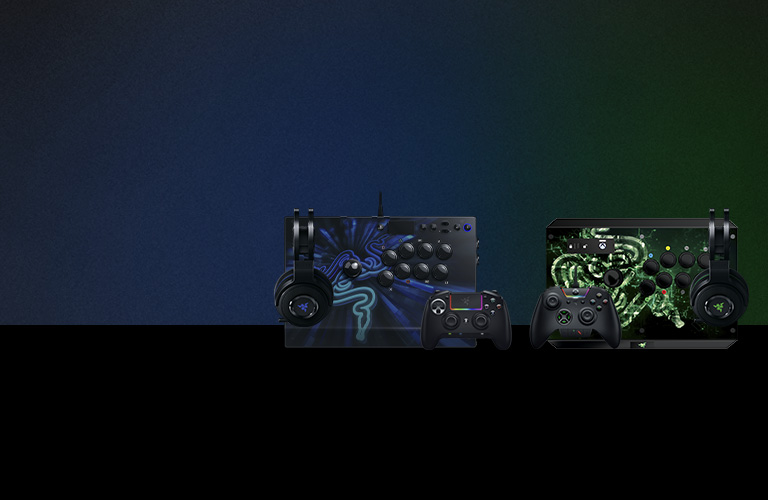 GET THE BEST HARDWARE FOR THE PS4 AND XBOX ONE
Discover our line of award-winning hardware designed for consoles.