RAZER VIPER V2 PRO
FOR THE PRO
Esports has a new apex predator. As successor to the award-winning Razer Viper Ultimate, our latest evolution is more than 20% lighter and armed with all-round upgrades for enhanced performance. With one of the lightest wireless gaming mice ever, there's now nothing holding you back.
ULTRA-LIGHTWEIGHT OPTIMIZATIONS
-0.6g
Lighter keycover with better tactility
-3.2g
Built-in grips removed
(optional grip tape included)
-2.9g
Right side buttons removed
-2.7g
Razer Chroma™ RGB removed
+0.0g
New Razer Optical Mouse Switch Gen-3
+0.0g
New Razer Focus Pro 30K Optical Sensor
-2.6g
Lighter, more efficient battery
-4.0g
Other structural modifications
+0.0g
Repositioned left side buttons for easier access
+0.0g
Upgraded to Type-C charging
+0.0g
On-Mouse DPI Controls
TRUSTED BY PROS
This is a carousel with panning animation. Use the Play and Pause button to start and stop the animation.
Upgradeable To True 4000 Hz Wireless Polling Rate
Experience the fastest wireless performance ever with the Razer HyperPolling Wireless Dongle. Unlock a new standard of responsiveness with the ultimate upgrade for our most advanced mice, to secure the speed you need for top-flight competitive gaming.

Learn More > Buy Now >
RAZER FOCUS PRO 30K OPTICAL SENSOR
World's Most Precise Optical Sensor
Armed with industry-leading tech specs:
Enhanced by intelligent functions:
UNLOCK ULTRA-FINE ADJUSTMENTS
Enable Asymmetric Cut-off to individually set a lift-off and landing distance that's tuned to your playstyle—with 26 granular levels of height adjustment compared to only 3 in the previous version.
AUTO-CALIBRATES ACROSS DIFFERENT SURFACES
With Smart Tracking, the Razer™ Focus Pro Optical Sensor is able to maintain a consistent lift-off distance no matter what surface it's used on, allowing for greater control and accuracy.
HIGHER RESPONSIVENESS & MORE CONSISTENT TRACKING
With Motion Sync, the Razer™ Focus Pro Optical Sensor syncs its signals to the exact intervals your PC extracts information, ensuring you'll get the most current updates of your mouse position for more consistent tracking.
Other best-in-class benefits:
IMPROVED SURFACE COMPATIBILITY

TRACKS FLAWLESSLY
ON GLASS*

BETTER POWER
EFFICIENCY
POWERED TO PERFORM
RAZER OPTICAL MOUSE
SWITCHES GEN-3

90-million click lifecycle with no double-clicking issues.

Learn More >

UP TO 80 HOURS
OF BATTERY LIFE

Power through an insane amount of gaming with a Type C rechargeable design.

RAZER HYPERSPEED
WIRELESS

25% faster than other wireless tech, featuring multi-device support.

Learn More >
LOADED TO GO
ON-MOUSE DPI CONTROL

Capable of toggling between 5 DPI stages without the need for software, you'll always be ready to compete anywhere with this highly portable, ultra-lightweight esports mouse.

ONBOARD MEMORY

The mouse stores and uses its last used Razer Synapse profile, including all calibrated settings such as:

- DPI
- Polling rate
- Lift-off distance

RAZER HYPERSHIFT

Effectively double your inputs at the touch of a button, as you activate an additional set of custom keybinds and DPI stage on the mouse.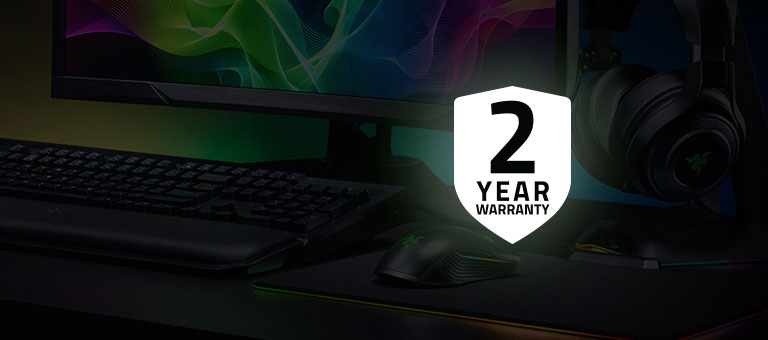 We've Got You Covered
Get up to 2 years of warranty and access reliable tech support. Purchase directly from RazerStore and get 14 days risk-free returns.
FAQ
Does the Razer Viper V2 Pro have onboard memory?

Yes, the Razer Viper V2 Pro has a 1 onboard profile which is based off your last used Razer Synapse profile—including custom DPI settings, button configs, and more.

How do I remap buttons and customize settings for the Razer Viper V2 Pro?

In order to configure button mappings, macros, lighting effects and more, you'll have to first download and install Razer Synapse 3.

What does the button at the bottom of the Razer Viper V2 Pro do?

The button is used to toggle power (press and hold for 3 seconds to ON/OFF) and DPI (press and release). The factory DPI settings are set at 400, 800 (default), 1600, 2400, and 3200.

What is the form factor of the Razer Viper V2 Pro?

The Razer Viper V2 Pro has a right-handed symmetrical shape.

Does the Razer Viper V2 Pro have a tilt-click scroll wheel?

No, the Razer Viper V2 Pro does not feature a tilt-click scroll wheel.

What is the battery life of the Razer Viper V2 Pro?

As its previously stated 70-hour battery life (on packaging) was a conservative claim, we've pushed the boundaries by finetuning the firmware before production to achieve up to 80 hours of battery life.

Are replacement parts available for this product?