RAZER VIPER 8KHz
ABSOLUTE CONTROL.
ELEVATED.
Attain the next level of absolute control with the Razer Viper 8KHz—an ambidextrous esports gaming mouse with a true 8000 Hz polling rate for the fastest speed and lowest latency ever achieved. Upgraded with 2nd-gen Razer™ Optical Switches, it's time to rise to the occasion and leave it all on the floor.
Watch this video
OUTPACE THE COMPETITION. BY 8X.
INTRODUCING RAZER™ HYPERPOLLING TECHNOLOGY.
Razer™ HyperPolling Technology surpasses the industry standard with a true 8000 Hz polling rate— sending up to 8 times more data in a second and reducing delay from 1 to 1/8th of a millisecond.
At least
8X FASTER
than other leading gaming mice
Up to
8000 DATA REPORTS
every second
Industry-leading
<0.125ms
click latency
Upgraded with a
HIGH-SPEED USB
microcontroller
NEVER LOSE TRACK OF VICTORY.
WITNESS ULTRA-SMOOTH CURSOR MOVEMENT.
Unlike mice with lower polling rates where cursor movement can exhibit inconsistent micro-stutters, Razer™ HyperPolling Technology ensures ultra-smooth cursor movement—a difference that's even more apparent on high refresh rate monitors.
ZERO RISK OF MISCLICKS.
2ND-GEN RAZER™ OPTICAL MOUSE SWITCH.
FINE-TUNED FOR PIXEL-PERFECT AIM.
RAZER™ FOCUS+ OPTICAL SENSOR.
A HEAVY-HITTER THAT WEIGHS ANYTHING BUT.
71G LIGHTWEIGHT DESIGN.
Enjoy faster and smoother control with one of the lightest gaming mice in the market. Weighing just 71g, what's even more impressive is that it achieves its weight without compromising on the build strength of its ambidextrous form factor.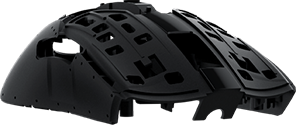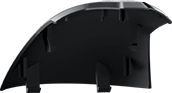 FIRST-CLASS PERFORMANCE.
DOWN TO
EVERY LAST DETAIL.
ADVANCED ON-BOARD MEMORY
Be ready to compete anywhere with up to 5 stored profiles that give you access to optimal keybinds, macros, and twice the inputs via the Razer HyperShift function.
RAZER™ SPEEDFLEX CABLE
Woven for greater flexibility and designed to produce minimal drag, you'll be able to perform quicker, smoother swipes for tighter mouse control.
INJECTION-MOLDED RUBBER SIDE GRIPS
For more secure swipes, the mouse has rubber grips that fully cover its left and right side—molded as part of the shell to ensure they never peel off.
100% PTFE
MOUSE FEET
This ambidextrous esports gaming mouse is able to glide across any surface thanks to mouse feet made from the purest, highest grade of PTFE.
8 PROGRAMMABLE BUTTONS
Fully configurable via Razer Synapse 3, the 8 programmable buttons let you access macros and secondary functions for an advanced degree of control.
EXPLORE THE RAZER VIPER RANGE
Compare the Razer Viper 8KHz with the rest of its family and find the one that suits you best.
Learn More
POWERED BY RAZER CHROMA™ RGB
With 16.8 million colors, countless patterns, dynamic in-game lighting effects—experience full RGB customization and deeper immersion with the world's largest lighting ecosystem for gaming devices. Supporting a growing list of thousands of devices and hundreds of games & applications, take it to the next level with advanced features such as Chroma Studio, Visualizer, Connect and Workshop.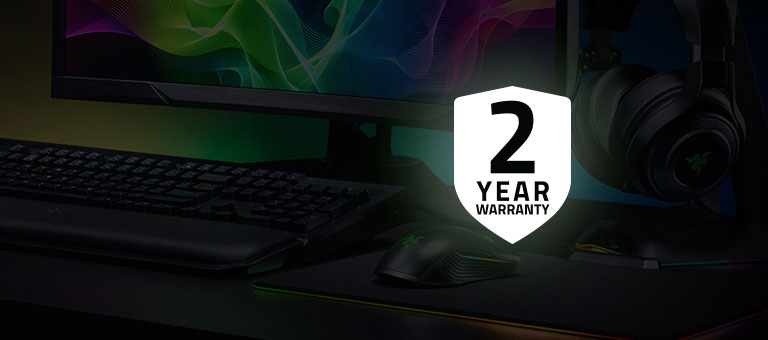 We've Got You Covered
Get up to 2 years of warranty and access reliable tech support. Purchase directly from RazerStore and get 14 days risk-free returns.
FAQ
What is the form factor of the Razer Viper 8KHz?

The Razer Viper 8KHz features a true ambidextrous shape for left- and right-handed users.

Does the Razer Viper 8KHz have a tilt click scroll wheel?

No, the Razer Viper 8KHz does not feature a tilt click scroll wheel.

How do I remap buttons and customize settings for the Razer Viper 8KHz?

In order to configure button mappings, macros, lighting effects and more, you'll have to first download and install Razer Synapse 3.

What polling rate stages can I set on the Razer Viper 8KHz?

You can configure Synapse your preferred polling rate stages on Razer Synapse 3 at 125/500/1000/2000/4000/8000 (default) Hz steps.

What does the button at the bottom of the Razer Viper 8KHz do?

By default, this button allows you to toggle between different onboard profiles saved onto your mouse. With Razer Synapse 3, you can reconfigure this to have a different function.

To test your mouse polling rate, download the test software.

For optimal performance, please ensure to plug the mouse directly to an available USB port on your PC, close background programs and move your mouse in a circular motion when starting to test it within the application.