Unleash a new age of technology with an arsenal of cutting-edge innovations that will keep you ahead of the game.
Shop Now
AVAILABLE IN
Black Keycaps | Green Keycaps
ABSOLUTE SPEED
When a split second can mean the difference between victory and defeat, the absolute speed of the Razer Huntsman Tournament Edition is what separates the champions from everyone else. Designed and tested by Team Razer athletes, this gaming keyboard is armed with the fastest Razer switches we've ever designed, to give you the edge you need to thrive where the competition is fiercest.
Razer™ Linear Optical Switch
With 1.0mm optical actuation that registers at the speed of light, expect nothing but instant response from every keystroke, as you react and execute clutch plays with clinical efficiency.

Tested to have an industry-leading durability of up to 100 million keystrokes, the Razer™ Linear Optical Switches are also well-equipped to withstand the rigors of training and competitive play.
DOUBLESHOT PBT KEYCAPS
Harder and more durable than ABS or PVC, PBT is a thermoplastic that gives the keycaps their premium feel and quality—a tough, textured finish that holds up well against intense use.

Made with doubleshot molding to ensure the labels never wear off, they display the thinnest font ever designed on a PBT keycap to provide a clean, minimalist aesthetic.
ONBOARD MEMORY
Bring your settings anywhere and be match-ready in no time. Activate up to 5 profile configurations from its onboard memory or custom settings via cloud storage.
COMPACT FORM FACTOR
The tenkeyless design allows for easier positioning to get your setup just right, and is easy to carry around when travelling.
DETACHABLE TYPE-C CABLE
Unpack, plug and play with minimal fuss as you move from tournament to tournament. A secure latch ensures that the cable stays connected throughout gameplay.
The keyboard just feels really fast. It feels so nice to press especially when playing Dota when I have to hit buttons quickly to micro my units as fast as I can.
— Arteezy | Evil Geniuses | Dota 2
STANDARD BOTTOM ROW LAYOUT
The Razer Huntsman Tournament Edition also has a standard bottom row, allowing for greater customization when modifying your keycaps.
POWERED BY RAZER CHROMA™ RGB
With 16.8 million colors, countless patterns, dynamic in-game lighting effects—experience full RGB customization and deeper immersion with the world's largest lighting ecosystem for gaming devices. Supporting a growing list of thousands of devices and hundreds of games & applications, take it to the next level with advanced features such as Chroma Studio, Visualizer, Connect and Workshop.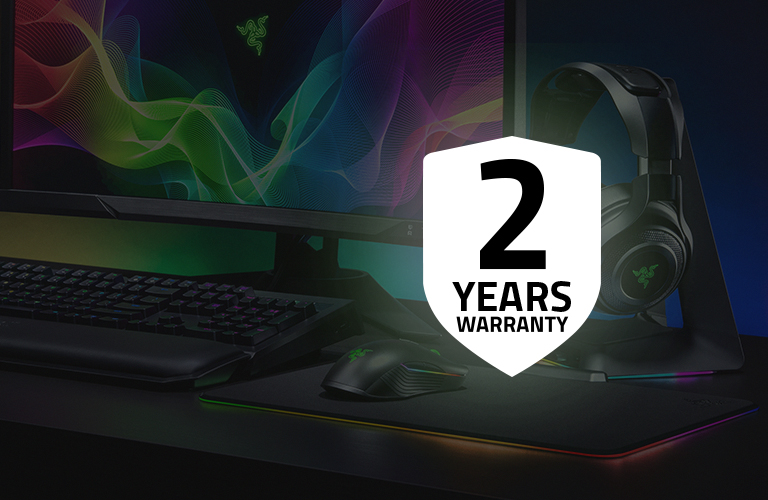 We've Got You Covered
Get up to 2 years of warranty and access reliable tech support. Purchase directly from RazerStore and get 14 days risk-free returns.
FAQ
What is the form factor of the Razer Huntsman Tournament Edition?

The Razer Huntsman Tournament Edition is a tenkeyless keyboard with detachable cable.

What cable does the Razer Huntsman Tournament Edition use?

The Razer Huntsman Tournament Edition has a USB-C port for connectivity.

Is the Razer Huntsman Tournament Edition supported by Razer Chroma?

Yes, the Razer Huntsman Tournament Edition has per-key lighting powered by Razer Chroma.

What keycaps are on the Razer Huntsman Tournament Edition?

The Razer Huntsman Tournament Edition uses doubleshot PBT keycaps with a standard bottom row.

Have other questions?