For a limited time, all orders over £49 will enjoy free standard shipping to the United Kingdom.
Shop Now

>
MASK UP
For those who live and breathe Razer but need an added layer of face protection, it's time to cover up with the Razer Bandana Mask V2—to be worn on top of a medical mask for best effect.
SOFT, BREATHABLE DESIGN
Made of non-toxic polyester, the Razer Bandana Mask V2 is comfortable to wear, stretchy enough to fit all face shapes, and is hand and machine-washable—making it ideal for regular&Nbsp;use.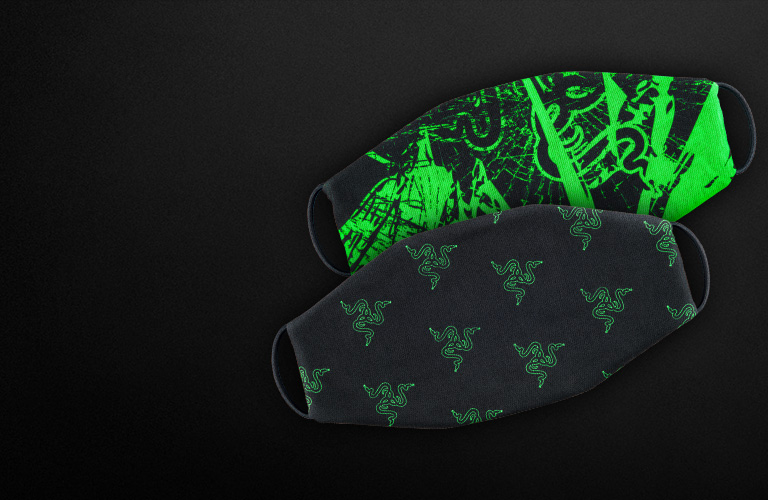 BLOCKS OUT SALIVA AND DUST
The Razer Bandana Mask V2 offers basic protection against large particles of saliva and dust, and works best when layered with a medical mask underneath.
AVAILABLE IN TWO DESIGNS
Make a statement with Monogram, or go loud with Shattered Glass.