For a limited time, all orders will enjoy free shipping to Europe.
Shop Now
POWERED BY RAZER HYPERSPEED WIRELESS.
TESTED AND VALIDATED BY TOP ESPORTS ATHLETES.
FEEL THE DIFFERENCE. UNLEASHED.
The world's first and most iconic mechanical gaming keyboard makes its next game-changing evolution. Enter a new wireless meta with the Razer BlackWidow V3 Pro—with 3 modes of connection for unrivalled versatility, and a satisfying gaming experience comprised of best-in-class switches and full-height keys.
RAZER™ HYPERSPEED WIRELESS
This wireless mechanical gaming keyboard comes armed with our most advanced wireless technology for low-latency gaming and hyper-responsive inputs—made possible through an optimized data protocol, ultra-fast radio frequency and seamless frequency switching in the noisiest, data-saturated environments.
3 MODES OF CONNECTION
Go with Razer™ HyperSpeed for flawless wireless performance when gaming, or switch to Bluetooth and connect up to 3 devices—toggling between them seamlessly with just one switch. Includes detachable USB-C cable for charging during use.
RAZER™ MECHANICAL SWITCHES
The Razer BlackWidow V3 Pro is available in two variants:
Razer™ Green Mechanical Switches
Hear and feel the satisfying feedback in every keystroke you make, with a clicky, tactile design that offers optimized actuation and reset points for better precision and performance when gaming.
Razer™ Yellow Mechanical Switches
These linear, silent switches produce extremely smooth keystrokes with no tactile bump and include sound dampeners to reduce its already low sound profile even further.
TRANSPARENT SWITCH HOUSING
Its completely clear design provides brighter RGB lighting to display the true brilliance of what Razer Chroma™ RGB can do—from deep lighting customizations to greater immersion as it dynamically reacts with over 150 integrated games.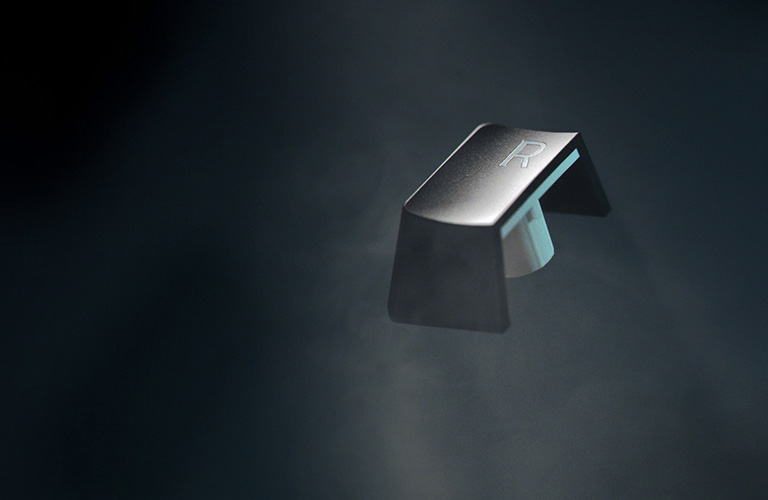 DOUBLESHOT ABS KEYCAPS
Using a doubleshot molding process to ensure the labelling never wears off, the keycaps on this wireless mechanical gaming keyboard also have extra-thick walls which make them extremely tough to withstand prolonged, repeated use.
ALUMINUM CONSTRUCTION
To complement its tough keycaps, the topframe of this wireless mechanical gaming keyboard is tanky enough to take long hours of intense, regular use and has a clean matte finishing.
MULTI-FUNCTION DIGITAL DIAL
AND 4 MEDIA KEYS
Configure them to pause, play, skip and tweak everything from brightness to volume—the ultimate convenience as you enjoy your entertainment.
PLUSH LEATHERETTE WRIST REST
The soft, cushioned wrist support perfectly aligns to the keyboard to relieve pressure on your wrists, so you feel less fatigued when gaming over long periods.
POWERED BY RAZER CHROMA RGB
Personalize this RGB gaming keyboard with over 16.8 million colors and a suite of effects to choose from. Enjoy greater immersion with dynamic lighting effects that occur as you game on over 150 Chroma-integrated titles such as Fortnite, Apex Legends, Warframe, and more.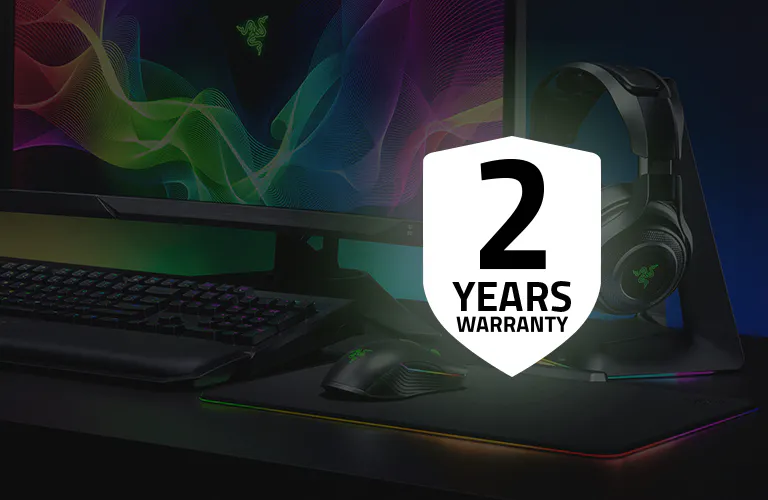 We've Got You Covered
Get up to 2 years of warranty and access reliable tech support. Purchase directly from RazerStore and get 14 days risk-free returns.
FAQ
How are Razer Mechanical Switches different from other mechanical switches?

Razer Mechanical Switches are designed for gaming from the ground up and have been optimized to deliver tournament-grade performance and durability.

What devices can I use with the BlackWidow V3 Pro?

Connect to devices that can use a USB keyboard using the Razer HyperSpeed Wireless dongle, or via the USB-C cable. Connect to Bluetooth devices via Bluetooth mode. Toggle between the 3 modes of connection with the switch on the left side of the keyboard.

How do I cycle or switch between my paired Bluetooth devices?

You can connect to up to 3 devices. Activate Bluetooth Pairing Mode to pair a new device by holding FN+1, 2, or 3 for five (5) seconds. Switch between remembered Bluetooth devices by pressing FN+1, 2, or 3.

What's the difference between a Razer Green Mechanical Switch and a Razer Yellow Mechanical Switch?

Razer Green Mechanical Switches come with an audible click and tactile bump when pressed down while Razer Yellow Mechanical Switches are smooth and quiet as you actuate.

What are Doubleshot ABS Keycaps?

Doubleshot ABS Keycaps are made with two layers of plastic molded together, as opposed to being painted. This ensures that the keycaps are more durable, and the legends on the keys will never fade.

Which games have Razer Chroma integration?

Are replacement parts available for this product?