All orders over S$79 will enjoy free standard shipping to Singapore.
POWERED BY RAZER HYPERSPEED WIRELESS.
TESTED AND VALIDATED BY TOP ESPORTS ATHLETES.
AVAILABLE IN
BLACK | GENSHIN IMPACT
ERGONOMICS UNLEASHED
With over 15 million Razer DeathAdders sold, the most successful gaming mouse of all time sheds its cord for comfort without limits. All hail the Razer DeathAdder V2 Pro—a wireless ergonomic gaming mouse that ushers in a new reign of dominance through total freedom of movement and control.
A PROVEN LEGACY
While the Razer DeathAdder has evolved over the years, what it's most known for has never changed—amazing ergonomics that have stood the test of time.
Dec 2006
Razer DeathAdder 1800
World's first 3G infrared sensor is introduced (1800 DPI)
Sep 2007
Razer DeathAdder Guild Wars Edition
First licensed version of the DeathAdder
Apr 2008
Razer DeathAdder for Mac OS X
Sep 2009
Razer DeathAdder 3500
3.5G infrared sensor introduced (3500 DPI)
Mar 2010
Razer DeathAdder Left-Handed Edition
World's first gaming mouse for left-landed gamers
Jan 2011
Razer DeathAdder Black Edition
Apr 2011
Razer DeathAdder Dragon Age II Edition
Nov 2011
RAZER DEATHADDER TRANSFORMERS 3 COLLECTOR'S EDITION
Optimus Prime, Bumblebee, Megatron and Shockwave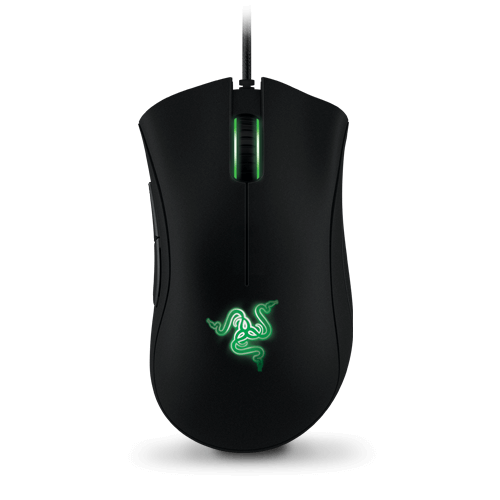 Nov 2012
Razer DeathAdder Expert
World's most powerful 4G infrared sensor introduced (6400 DPI)
Oct 2013
Counter Logic Gaming (CLG) Razer DeathAdder
Mar 2014
World of Tanks Razer DeathAdder
Sep 2014
Razer DeathAdder Chroma
Razer's first RGB lighting-enabled model with upgraded 4G optical sensor (10000 DPI)
Nov 2015
Razer DeathAdder Chroma - Call of Duty Black Ops 3 Edition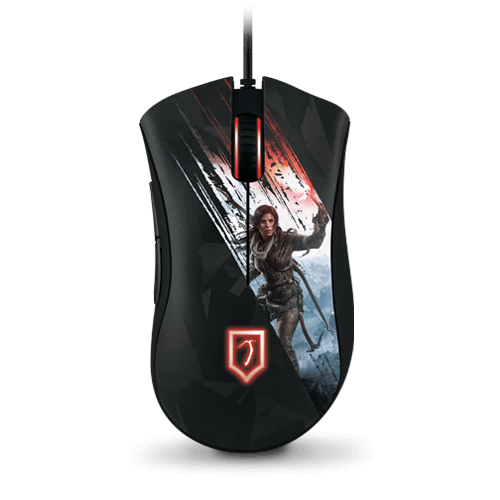 Feb 2016
Razer DeathAdder Chroma - Rise of the Tomb Raider
Mar 2016
Razer DeathAdder 3500 Crossfire Gold
May 2016
Razer DeathAdder Chroma Overwatch
Aug 2016
Razer Deus Ex Universe DeathAdder Chroma
Sep 2016
Razer DeathAdder Elite
World's best 5G optical sensor introduced (16000 DPI)
Oct 2016
Razer DeathAdder 2000 White
Nov 2016
Razer DeathAdder Chroma (Team Liquid)
Jun 2017
Razer DeathAdder Crossfire (2017)
Sep 2017
Destiny 2 Razer DeathAdder Elite
Sep 2017
Overwatch Razer DeathAdder Elite
Nov 2017
Razer DeathAdder Elite (SKT)
Jul 2018
Razer DeathAdder Essential
Aug 2018
Razer DeathAdder Essential White Edition
Jan 2020
Razer DeathAdder V2
Upgraded with world's most precise sensor with intelligent functions
May 2020
Razer DeathAdder V2 Mini
First smaller, ultra-lightweight model in the series
Sep 2020
Razer DeathAdder V2 Pro
First wireless model powered by Razer HyperSpeed Wireless
May 2021
Razer DeathAdder V2 - Special Edition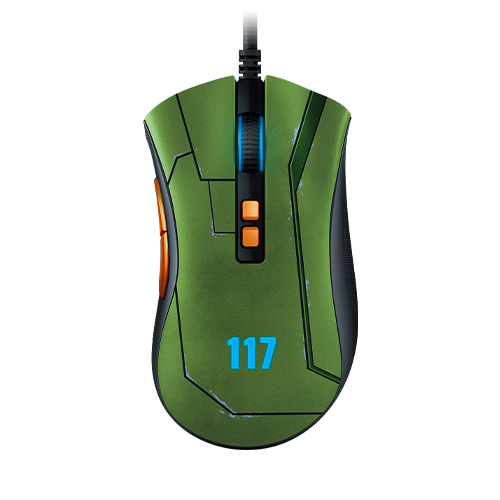 Sep 2021
Razer DeathAdder V2 - Halo Infinite
Oct 2021
Razer DeathAdder V2 X HyperSpeed
Wireless model featuring 2 quick-access edge buttons
Nov 2021
Razer DeathAdder V2 Pro - Genshin Impact
Aug 2022
Razer DeathAdder V3 Pro
Ultra-lightweight wireless model featuring a refined shape created with pros
RAZER™ HYPERSPEED WIRELESS
25% faster than any other wireless technology available, you won't even realize that you're using a wireless gaming mouse due to its high-speed transmission, lowest click latency, and seamless frequency switching in the noisiest, data-saturated environments.
RAZER™ FOCUS+ OPTICAL SENSOR
Our new, improved sensor has an industry-leading 20,000 DPI with 99.6% resolution accuracy, ensuring that even the finest movement from this wireless ergonomic gaming mouse is tracked with consistency. Equipped with intelligent functions, the sensor becomes even more accurate, allowing for an acute level of precision for game-winning headshots.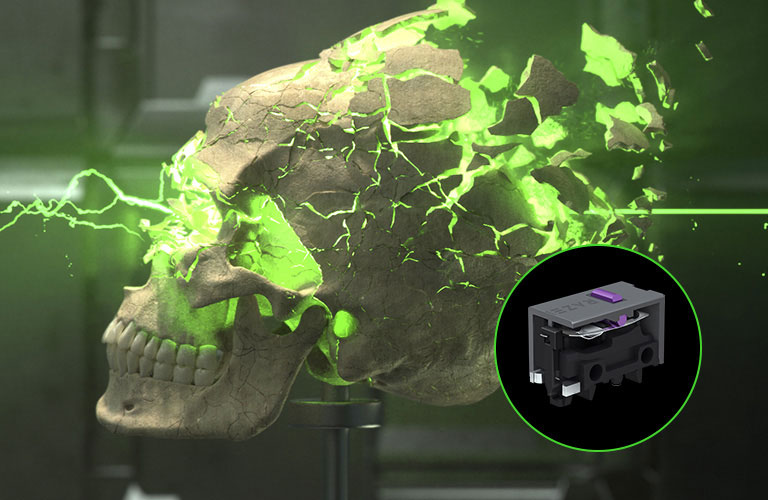 2nd GEN RAZER™ OPTICAL MOUSE SWITCH
Improved with greater tactile feedback, every click now feels and sounds more satisfying—actuating via an infrared light beam for an industry-leading response time of 0.2ms. Because this form of actuation no longer requires traditional physical contact, it removes the need for debounce delay and never triggers unintended clicks, giving you closer control and flawless execution.
UP TO 120 HOURS OF BATTERY LIFE
This wireless ergonomic gaming mouse offers 3 modes of connection to adapt to your needs: up to 120 hours via Bluetooth for maximum usage, up to 70 hours via Razer™ HyperSpeed Wireless for low-latency gaming, or plugged in via its Razer™ Speedflex cable so you can continue to game even as it's charging.
FINE-TUNED SCROLL WHEEL TACTILITY
Offering satisfying feedback with a distinct, notched feel, the scroll wheel also has a lower scroll resistance that feels easier and lighter to use—so cycling through weapons and executing bunny hops becomes truly second nature.
ADVANCED ON-BOARD MEMORY
Be ready to compete anywhere with up to 5 stored profiles that give you access to optimal keybind layouts, macros and double the inputs via the Razer Hypershift function.
CHARGE-COMPATIBLE WITH RAZER MOUSE DOCK CHROMA*
The Razer DeathAdder V2 Pro works with the same mouse dock used to charge the Razer Viper Ultimate or Razer Basilisk Ultimate—the perfect upgrade to your RGB battlestation that can be purchased separately.
INJECTION-MOLDED RUBBER SIDE GRIPS
For more secure swipes, the mouse has rubber grips that fully cover its left and right side—molded as part of the shell to ensure they never peel off.
100% PTFE MOUSE FEET
Enjoy slick mouse movement across any surface with mouse feet made from the purest, highest grade of PTFE.
EXPLORE THE RAZER DEATHADDER RANGE
Compare the Razer DeathAdder V2 Pro with the rest of its family and find the one that suits you best.
POWERED BY RAZER CHROMA™ RGB
With 16.8 million colors, countless patterns, dynamic in-game lighting effects—experience full RGB customization and deeper immersion with the world's largest lighting ecosystem for gaming devices. Supporting a growing list of thousands of devices and hundreds of games & applications, take it to the next level with advanced features such as Chroma Studio, Visualizer, Connect and Workshop.
FAQ
What is the form factor of the Razer DeathAdder V2 Pro?

The Razer DeathAdder V2 Pro features a unique right-handed ergonomic shape.

Does the Razer DeathAdder V2 Pro have a tilt click scroll wheel?

No, the Razer DeathAdder V2 Pro does not feature a tilt click scroll wheel.

How do I remap buttons and customize settings for the Razer DeathAdder V2 Pro?

In order to configure button mappings, macros, lighting effects and more, you'll have to first download and install Razer Synapse 3.

Does the Razer DeathAdder V2 Pro work with the charging dock for my Razer Viper Ultimate or Razer Basilisk Ultimate?

Yes. You can use the charging dock to replenish your mouse's battery and to extend the reach of your USB wireless dongle.

What does the button at the bottom of the Razer DeathAdder V2 Pro do?

By default, this button allows you to toggle across different onboard profiles saved onto your mouse. With Razer Synapse 3, you can reconfigure this like any other button on the mouse.

Are replacement parts available for this product?