For a limited time, all orders will enjoy free shipping to Singapore.
Shop Now
DEDICATED TO LEFT-HANDED MMO GAMERS
As the only gaming company that has designed dedicated left-handed gaming mice, we believe the unfair advantage should be held by all. Backed by a passionate community, we're proud to present to you the new, improved Razer Naga Left-Handed Edition—a true left-handed ergonomic MMO gaming mouse.

For Gamers. By Gamers.
MAKING ITS RETURN A REALITY
Bringing back the Razer™ Naga Left-Handed Edition wouldn't have been possible without listening to the valuable feedback of our awesome community.

Join our passionate group of left-handed gamers here.
TRUE LEFT-HANDED ERGONOMIC DESIGN
All buttons on the Razer Naga Left-Handed Edition, including its programmable 12-button thumb grid, are optimally positioned so that you can access them easily and quickly—with each click providing audible, tactile feedback that feels satisfying and responsive. In addition, the mouse is shaped to fit your hand seamlessly with added ring finger support, making it natural and comfortable to hold.
19+1 PROGRAMMABLE BUTTONS
Have a greater arsenal of commands at your fingertips by mapping out essential hotkeys or macros via Razer Synapse 3, and utilize its advanced feature—Razer™ Hypershift—to double your inputs with a secondary button profile that can be toggled at the press of a key.
RAZER FOCUS+
OPTICAL SENSOR
Our new, improved sensor has an industry-leading 20,000 DPI with 99.6% resolution accuracy, ensuring that even the finest movement from this left-handed MMO gaming mouse is tracked with consistency. Equipped with intelligent functions, the sensor becomes even more accurate, allowing for an acute level of precision when casting spells and skills.
RAZER™ MECHANICAL SWITCHES
Designed to deliver fast and precise actuation, the switches in this left-handed MMO gaming mouse boast a durability of up to 50 million clicks—ideal for extensive gaming.
ADVANCED ON-BOARD MEMORY
Save up to 5 profiles to the on-board memory and bring your settings anywhere—so you're always ready to compete with your preferred controls.
100% PTFE MOUSE FEET
Enjoy slick mouse movement across any surface with mouse feet made from the purest, highest grade of PTFE—a material used to coat non-stick pans.
RAZER™ SPEEDFLEX CABLE
Woven for greater flexibility and designed to produce minimal drag, you'll be able to perform quicker, smoother swipes for tighter mouse control.
POWERED BY RAZER CHROMA™ RGB
With 16.8 million colors, countless patterns, dynamic in-game lighting effects—experience full RGB customization and deeper immersion with the world's largest lighting ecosystem for gaming devices. Supporting a growing list of thousands of devices and hundreds of games & applications, take it to the next level with advanced features such as Chroma Studio, Visualizer, Connect and Workshop.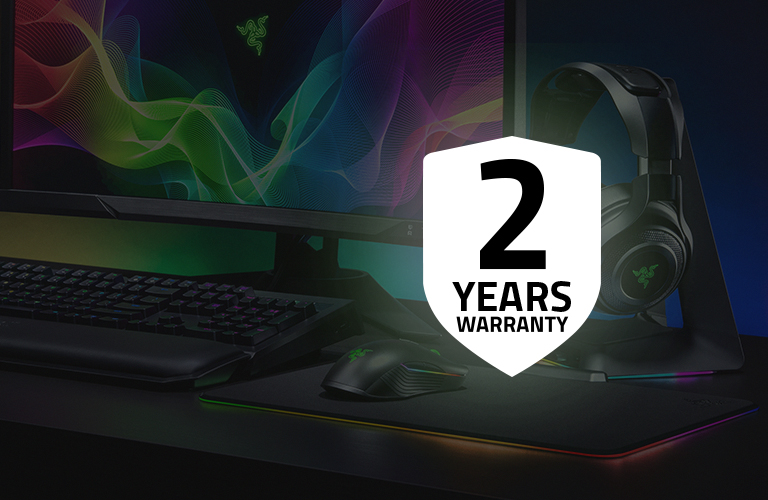 We've Got You Covered
Get up to 2 years of warranty and access reliable tech support. Purchase directly from RazerStore and get 14 days risk-free returns.
FAQ
What is the form factor of the Razer Naga Left-Handed Edition?

The Razer Naga Left-Handed Edition has a true left-handed ergonomic design.

How do I change the settings of my Razer Naga Left-Handed Edition?

In order to configure button mappings, macros, lighting effects and more, you'll have to first download and install Razer Synapse 3.

Does the Razer Naga Left-Handed Edition have onboard memory?

Yes—it can store up to 5 profiles.

Does the Razer Naga Left-Handed Edition have a tilt click scroll wheel?

Yes, the Razer Naga Left-Handed Edition features a tilt click scroll wheel.

What does the button at the bottom of the Razer Naga Left-Handed Edition do?

By default, this button allows you to toggle across different onboard profiles saved to your mouse. With Razer Synapse 3, you can re-configure this like any other button on the mouse.