For a limited time, all orders will enjoy free shipping to Australia.
Shop Now
THE SCIENCE BEHIND THE SEAT
GAMING PERFORMANCE STARTS WITH SOLID SUPPORT
With a stable posture grounded by the Razer Iskur's ergonomic lumbar support system, you'll always have a starting point to align the rest of your body around—a fully-realized, adjustable design that reinforces your lower back in a way that fixed backrests and one-size-fits-all pillows can never achieve.
Extends up to 26 degrees
Optimal lumbar contact for any sitting position
Mitigates slouching and back fatigue
ISKUR LUMBAR SUPPORT VS OTHER GAMING CHAIRS
Support Pillows
Moderate
Non-Customizable Support
Built In Lumbar Systems
Minimal
Customizable Support
Iskur Lumbar Support System
Fully
Customizable Support
PROMOTING THE IDEAL GAMING POSTURE
With your lumbar support secured, you can then make the necessary tweaks to optimize the rest of your posture using the Razer Iskur's adjustable height, backrest, and armrests. This provides 3 key benefits:
CONSISTENT EXECUTION
brought about by a highly repeatable sitting position
MAXIMUM RESPONSIVENESS
by adopting ideal arm positions for mouse and keyboard
LONGER PEAK PERFORMANCE
sustained by proper posture that minimizes aches and strains
1) HEAD
Rested on a head cushion with ears aligned to shoulders.

2) NECK
Kept in neutral position (i.e. not bending forwards/backwards).

3) SHOULDERS & UPPER BACK
Rest upper back on chair, pull shoulder blades together, and release to natural position.

4) ARMS & ELBOWS
Forearms flush on armrest, with elbows bent at 90 to 100 degrees.

5) LOWER BACK
Lumbar should rest comfortably against support while sitting in upright/slightly reclined position.

6) LEGS & KNEES
Feet should rest flat on floor, with thighs flush against the seat and knees bent at 90 degrees.
The lumbar support helps correct my posture – without much fuss.
- Loda
I feel much better playing long hours on the Razer Iskur.
- Nikobaby
Once the lumbar support is set up, I can just jump in, game and not worry about bad posture.
- s4
THE SECRET TO ITS STRENGTH
Able to support a weight of up to 299lbs/136kg, the Razer Iskur's superior load bearing can be attributed to three key build factors:

Steel tube framing for solid structural integrity



Reinforced plywood lumbar support frame for added weight tolerance



Steel-reinforced wheelbase for an unyielding foundation
4 DIMENSIONS OF ARMREST MOVEMENT
UP & DOWN
FORWARDS & BACKWARDS
LEFT & RIGHT
INWARD & OUTWARD
BUILT TO LAST
The Razer Iskur's superior build quality is reflected by its collection of internationally recognized certifications and standards—a result of intense trials and testing.
MULTI-LAYERED SYNTHETIC LEATHER AND SEAM TESTS
Since you'll be sitting on this every day for hours, we've run a gauntlet of scenarios to ensure that its plush texture doesn't peel or stretch over time, and that its upholstery doesn't loosen or fall apart from constant pressure.
>50lbs
tensile strength pulling test
>30lbs
seam strength pulling test
>6lbs
tear strength pulling test
CHAIR FRAME TESTS
Its steel-reinforced parts can take any accidental knocks, cuts and scratches against other furniture as you move it about, and is resistant to rusting caused by humid environments or spilled drinks.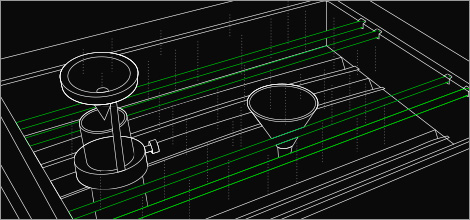 24-hour
corrosion test with 1% salt fog
WEIGHT TESTS
Whether you're sitting up for gaming or leaning back to watch a movie, the Razer Iskur's support is well balanced and extremely stable with whatever posture you adopt.
75lbs
push force lumbar support strength test
225lbs
backrest strength test
300lbs
proof load drop test
286lbs
rear leaning stability test
TOLERANCE TESTS
Built to handle years and years of rocking, turning, getting up and sitting down.
120,000 cycle
swivel test
300,000 cycle
tilt mechanism test
235lbs
vertical force armrest test
150lbs
horizontal force armrest test