For a limited time, all orders will enjoy free shipping to the United Kingdom.
Shop Now
BE SEEN. BE HEARD.
We're big on things that deliver—especially when they pull it off in the most discreet way possible. The Razer lfrit is an in-ear headset and broadcaster-grade mic packaged to be the perfect unobtrusive broadcasting solution. It's the all-in-one streaming upgrade you never knew you needed, until now.
Sound Quality You Deserve
You want your audience to hear you exactly the way you do in real life. The Razer lfrit has its own adjustable condenser mic that reduces the pickup of background noise without the need to position it on a mic arm, giving you true-to-life quality so your stream sounds amazing always.
Compatible with Comply™ Foam Tips.
Everything Sounds Better
The Razer USB Audio Enhancer is an analog to digital converter that takes audio quality up a notch while reducing static and background noise. The converter enables two people to speak through one device—just plug in an additional headset to start co-streaming.
Power That's Out Of Sight
For those who don't want to be encumbered by a full-sized headset when streaming, the Razer Ifrit's slim frame and over-the-ear design makes it super discreet, keeping all focus on you during a broadcast. It's also so lightweight, you can stream for hours without even feeling it on.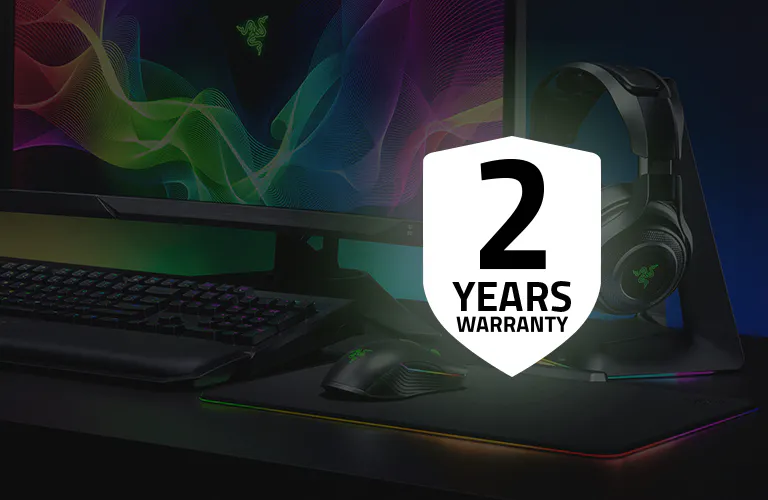 We've Got You Covered
Get up to 2 years of warranty and access reliable tech support. Purchase directly from RazerStore and get 14 days risk-free returns.