Unleash a new age of technology with an arsenal of cutting-edge innovations that will keep you ahead of the game.
Shop Now
RAZER DEATHADDER V3 PRO FAKER EDITION
FOR THE PRO
We open on a dark void, where a ray of light traces across the side silhouette of a mouse, subtly revealing its bold red design.
In a flash of red, the camera cuts in closer as Faker's signature is scrawled across the mouse.
We cut to the front of the mouse. As it rotates, the same ray of light captures the alluring ergonomic form of the Razer DeathAdder V3 Pro.
From a top-down view, red highlights race along the edges of the mouse to highlight its curves and angles.
The video suddenly glitches to a bold visual of a demon face against a red background, before transitioning to the face of Faker.
Following this, we see a quick series of extreme closeups of the mouse, as its full design is unveiled in dramatic fashion.
Text appears: Razer DeathAdder V3 Pro | Faker Edition
The camera zooms out to a full top-down view of the mouse—its bold red design contrasted by a black scroll wheel and side buttons. Across the rear of the mouse, we see the same demon face design in black. On the right mouse button, Faker's signature is inscribed in black.
The camera flashes to another scene, as we see Faker gripping the mouse. Our view shifts up to capture his intense and focused expression.
Text appears: For the pro
We cut to another angle to see Faker staring into the camera, hands clasped—the mouse resting before him, as the demon face looms menacingly behind him.
The camera zooms into his face, transitioning and ending on a shot of him holding the mouse up to the camera.
A red Razer logo appears.
It's the best performing DeathAdder I've ever used
A LEGEND OF THE GAME
The achievements of Lee "Faker" Sang-hyeok as a professional gamer have been nothing short of legendary, winning three world championships in 2013, 2015, and 2016 respectively—a feat shared by only one other player.

With numerous first place finishes in premier tournaments, it's not hard to see why he is widely regarded as the greatest player of all time, earning the nickname "Unkillable Demon King".
A RECORD-BREAKING CAREER
ONLY PLAYER TO WIN 100 INTERNATIONAL GAMES

FIRST PLAYER TO PLAY 700 LCK GAMES AND ACHIEVE 500 WINS

ONLY PLAYER TO ACHIEVE 2600 KILLS IN LCK

MVPFIRST AND ONLY PLAYER TO WIN MVP IN MAJOR INTERNATIONAL TOURNAMENTS


MY HEARTFELT THANKS
For years, the DeathAdder has been my weapon of choice. It has helped me achieve great success, but more importantly, it has stuck by me through thick and thin—just like you have.

All that I have accomplished is only possible thanks to the incredible support you and millions of fans worldwide have shown me. It is an amazing feeling and I'm grateful to have you be a part of my journey with Team Razer.

Creating my own mouse was something I've always dreamed of, and I hope you love the Razer DeathAdder V3 Pro Faker Edition as much as I do. May it help you play at your best and inspire you to forge your own esports legacy.

Thank you for being the best fans in the world.
BE UNKILLABLE
The Razer DeathAdder V3 Pro Faker Edition: a legend, designed for the legend. The king of ultra-lightweight ergonomic mice, customized by GOAT himself.
63 G ULTRA-LIGHTWEIGHT DESIGN

As one of the lightest ergonomic esports mice in the market, enjoy a level of speed and control that helps Faker stay at the top of his game.

REFINED ERGONOMIC FORM

Working with top esports pros, the Razer DeathAdder's iconic shape has been further improved, ensuring award-winning handling and comfort befitting a champion.

RAZER™ FOCUS PRO 30K OPTICAL SENSOR

Enjoy flawless tracking performance on a wider variety of surfaces, including glass. Supported by intelligent functions for enhanced precision, get the edge you need to pull off plays Faker would be proud of.

RAZER™ OPTICAL MOUSE SWITCHES GEN‑3

From an improved 90-million click lifecycle with zero double-clicking issues, to a blistering 0.2ms actuation with no debounce delay, the mouse has the reliability and speed preferred by pros like Faker.
UPGRADEABLE TO TRUE 4000 HZ WIRELESS POLLING RATE
Experience the fastest wireless performance ever with the Razer HyperPolling Wireless Dongle. Unlock a new standard of responsiveness with the ultimate upgrade for our most advanced mice, to secure the speed you need for top-flight competitive gaming.

Learn More >Buy Now >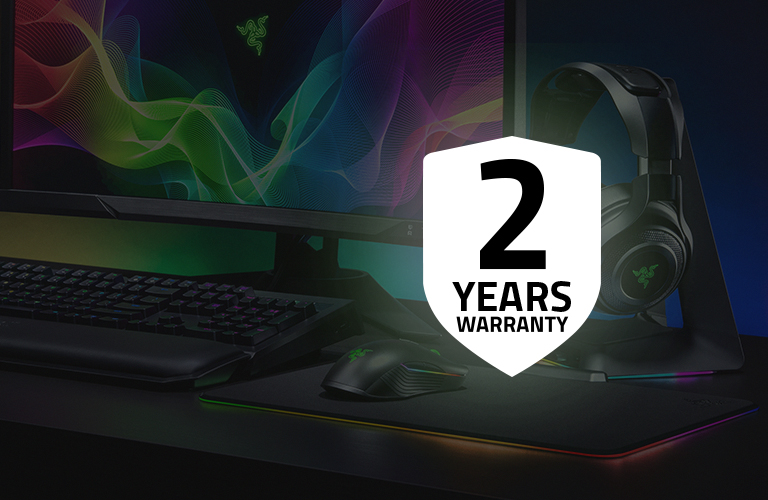 We've Got You Covered
Get up to 2 years of warranty and access reliable tech support. Purchase directly from RazerStore and get 14 days risk-free returns.
FAQ
Does the Razer DeathAdder V3 Pro Faker Edition have onboard memory?

Yes, the Razer DeathAdder V3 Pro Faker Edition has a 1 onboard profile which is based off your last used Razer Synapse profile—including custom DPI settings, button configs, and more.

What is the polling rate for the Razer DeathAdder V3 Pro Faker Edition?

Default polling rate for the Razer DeathAdder V3 Pro Faker Edition is 1000 Hz. However, it is upgradeable to true 4000 Hz wireless polling rate with the Razer HyperPolling Wireless Dongle, sold separately.

How do I remap buttons and customize settings for the Razer DeathAdder V3 Pro Faker Edition?

In order to configure button mappings, macros and more, you'll have to first download and install Razer Synapse 3.

What is the form factor of the Razer DeathAdder V3 Pro Faker Edition?

The Razer DeathAdder V3 Pro Faker Edition has a right-handed ergonomic shape.

What does the button at the bottom of the Razer DeathAdder V3 Pro Faker Edition do?

The button is used to toggle power (press and hold for 3 seconds to ON/OFF) and DPI (press and release). The factory DPI settings are set at 400, 800, 1600 (default), 3200, and 6400.

Does the Razer DeathAdder V3 Pro Faker Edition have a tilt-click scroll wheel?

No, the Razer DeathAdder V3 Pro Faker Edition does not feature a tilt-click scroll wheel.

Are replacement parts available for this product?

Does this have Razer HyperSpeed Wireless Multi‑device support?

Yes, the standard dongle that comes with the mouse has multi-device support. For more information, visit here