For a limited time, all orders over CA$69 will enjoy free standard shipping to Canada.
Shop Now

>
AVAILABLE IN
Classic Black | Mercury White
INFINITE COMMANDS
Take hold of your game with the Razer Tartarus Pro—a gaming keypad that will never let victory escape your grasp. From its measured, nuanced inputs to its 32 programmable keys, experience a level of control and customization made for the most demanding of MMO gamers.
RAZER ANALOG OPTICAL SWITCH
While most gaming keypads and keyboards register a singular input when pressing a key, the Razer Tartarus Pro is fitted with Razer Analog Optical Switches which can register scaling levels of input in the same motion depending on how far you press. This allows for a more measured and nuanced form of control.

For example, a half press will cause your character to walk, while a full press will get them to run. This type of control is similar to how you might move your character using analog thumbsticks on a controller.
ADJUSTABLE ACTUATION
Whether you prefer light taps or full, deliberate keystrokes that bottom out, tweak the gaming keypad's actuation to be as hair-trigger sensitive or as solid and deliberate as you want.
DUAL-FUNCTION KEYS
As a direct benefit of having scaled inputs from Razer Analog Optical Switches, you can now bind two functions to each key—one that triggers on a partial keystroke, and another on a full keystroke.
32 PROGRAMMABLE KEYS
Never run out of room for your macros or keybinds, and add a new dimension to your PC gaming with an 8-way directional thumbpad that can be assigned for navigation or even more commands.
UNLIMITED MACRO LENGTH AND 8 QUICK-TOGGLE PROFILES
Make your skill rotations and gameplay more efficient with the freedom to devise advanced macros, and prepare the perfect setup for any boss encounter with a collection of stored profiles—8 of which can be toggled on the fly using a button on the side of the gaming keypad.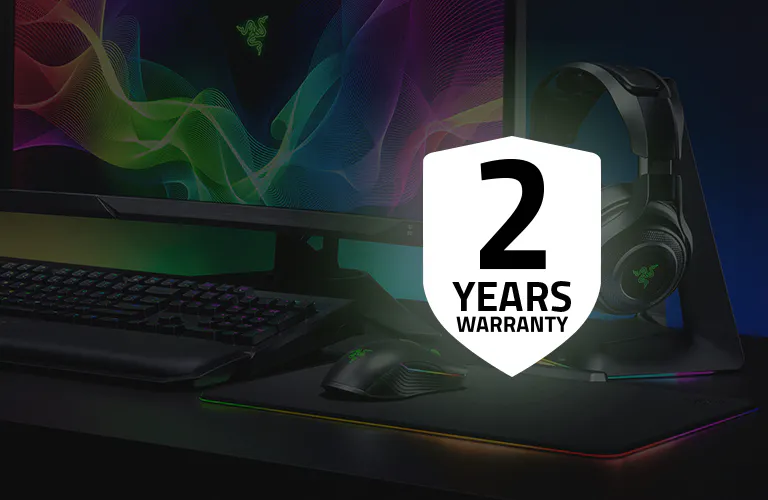 We've Got You Covered
Get up to 2 years of warranty and access reliable tech support. Purchase directly from RazerStore and get 14 days risk-free returns.
FAQ
What is analog input?

Analog input allows you to have scaling levels of input (i.e. 0 to 255) rather than just 0 and 1. The most common type of analog input in gaming can be found in analog thumbsticks on controllers, where they are mainly used for character movement.

How does the Razer Tartarus Pro read analog input?

The Razer Tartarus Pro has Analog Optical Switches, which measure how far down you press. Razer Synapse then translates these measurements into analog input for games.

What games will work with analog input?

Games with controller support will work with analog input out of the box. This includes Fortnite, Rocket League, FFXIV, World of Warcraft, and more.

Is the wrist rest adjustable?

Yes, the Razer Tartarus Pro wrist rest can be adjusted between two positions.

Have other questions?