Libera una nueva era de la tecnología con un arsenal de innovaciones de vanguardia que te mantendrán a la cabeza del juego.
Comprar ahora
This is Razer Invitational - Latin America
A LATIN AMERICAN SHOWDOWN LIKE NO OTHER
Razer Invitational returns to Latin America, bigger and better than ever, to showcase the spirit and passion of the regional esports communities and athletes. This year, eight nations will have a chance to not only display the caliber of their athletes, but also prove they are the best in the world.
Follow all the action as we embark on the next leg of our 2021 season of tournaments.

Prize Pool: $15,000 USD Value Prize Pool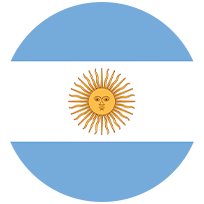 Argentina
Brasil
Chile
Colombia
Mexico
Paraguay
Peru
Uruguay
Aprender más about our global tournament series HERE
Results
4,200
Competitors
9,100,000
views
51,300
Peak CCV

105 Million
Impressions
GAMES
LATAM South
1st Place - Stone Movistar
2nd Place - 9zAcademy
3rd Place - All Knights
LATAM North
1st Place - Infinity
2nd Place - Supremacy
3rd Place - Ablaze Esports
Brazil
1st Place - SWS Gaming
2nd Place - Ceara
3rd Place - Meta Gaming
Women LATAM
1st Place - Aorus V
2nd Place - TROCAbala_-
3rd Place - Uala Pampas
Women Brazil
1st Place - Havan
2nd Place - So as cachorra
3rd Place - W7M Gaming
LATAM

1st Place - Apontes GG
2nd Place - Rexpeita Clock
3rd Place - Zorka Black
Brazil
1st Place - Line Storm
2nd Place - Game Over T7
3rd Place - Konoha / INF
VE POR DELANTE EN LATINOAMÉRICA Y
MEJORA TU EXPERIENCIA DE JUEGO CON RAZER GOLD.
Mejora tu experiencia de juego con Razer Gold, el crédito virtual respaldado por Razer para jugadores. Razer Gold ofrece a los jugadores de Latinoamérica un crédito virtual unificado para más de 33 000 juegos y contenido de entretenimiento. Es fácil de obtener, está ampliamente disponible tanto en línea como sin conexión y es aceptado por un número creciente de proveedores de contenido. Al utilizar Razer Gold, obtienes Razer Silver, el único programa de recompensas por lealtad para jugadores. Usa los Razer Silver que ganes para canjear atractivas recompensas, desde hardware de Razer hasta recompensas digitales como juegos de Steam y cupones exclusivos de varias marcas de estilo de vida. Recibe más con Razer Gold y obtén recompensas con Razer Silver.
Vuelve a cargar tu cuenta Razer Gold en línea ahora.
GIVEAWAY
Stay up to date with Razer Invitational - LATAM and stand a chance to win epic Razer gear in our giveaway
Prizes: Razer Viper + Razer BlackShark V2 + Razer Huntsman TE