For a limited time, all orders will enjoy free shipping to Hong Kong.
Shop Now
Razer Invitational - North America
a showdown like no other
The battle lines are drawn across North America as the drums of war thunder once again.

We kicked off the Razer Invitational 2021 season with thousands of competitors across North America battling for a championship, and drawing millions of viewers from all over the globe. Congratulations to all the teams that competed and put together unforgettable performances that made their mark in gaming history.

Learn more about our global tournament series HERE
PARTICIPATING COUNTRIES
Canada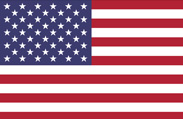 United States
Mexico
Results
1,500
competitors
1,500,000
views
26,000
Peak CCV
215 Million
impressions
The Games
From the makers of Clash of Clans, Clash Royale, and Boom Beach comes Brawl Stars, a fast-paced 3v3 multiplayer and battle royale for mobile. There are different game modes that require unique strategies and 44 brawlers, each with their own abilities, star powers, and gadgets. There are new events and game modes daily, so you can battle solo or with friends! Climb the leaderboards and Download Brawl Stars today.
1st Place: GOATS 2nd Place: FadedTimmToast 3rd Place: STMN Esports
Tom Clancy's Rainbow Six Siege is an online tactical shooter developed by Ubisoft Montreal. The game puts heavy emphasis on environmental destruction and cooperation between players. Each player assumes control of an attacker or a defender in different gameplay modes such as rescuing a hostage, defusing a bomb, and taking control of an objective within a room. For more information, please visit https://www.ubisoft.com.
1st Place: Soniqs Esports 2nd Place: Wichita Wolves 3rd Place: Dubium
Fortnite is the completely free online game where you and your friends fight to be the last one standing in Battle Royale, join forces to make your own Creative games, or catch a live show at Party Royale. Download now and jump into the action on PlayStation, Xbox, Switch, Android, PC, and Mac. Learn more at https://www.fortnite.com.
1st Place: Highground 2nd Place: GOATS 3rd Place: zzzzzzzzzzzzzzz
© 2015 Ubisoft Entertainment. All Rights Reserved.
Tom Clancy's, Rainbow Six, The Soldier Icon, Ubisoft and the Ubisoft logo are registered or unregistered trademarks of Ubisoft Entertainment in the U.S. and/or other countries.