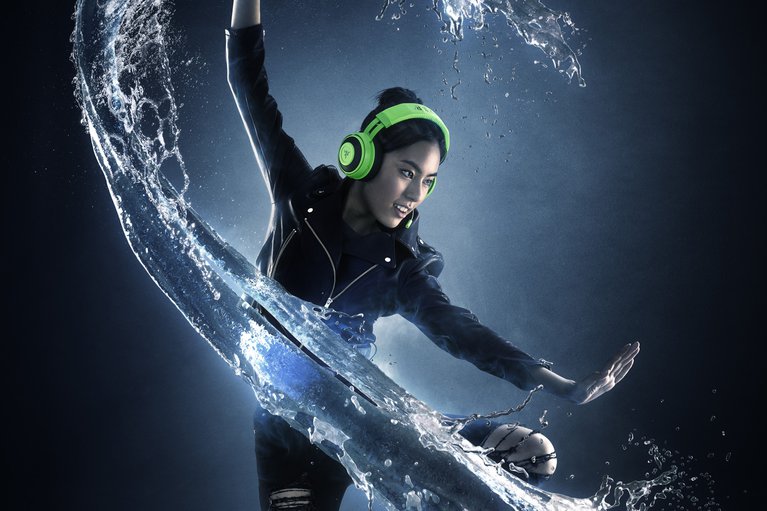 THX SPATIAL AUDIO
ADVANCED 7.1 SURROUND SOUND WITH SUPERIOR POSITIONAL ACCURACY, FOR ALL YOUR GAMES
What separates good sound from phenomenal audio is the ability to transport you right into the action. Whether it's knowing the precise location of enemy gunfire or embracing the moment as you stand in the center of an arena, the THX Spatial Audio App delivers advanced 7.1 surround sound with pinpoint positional accuracy to make your game come alive.
HEAR THE DIFFERENCE
Compatible with Windows 10
THE BENEFITS OF THX SPATIAL AUDIO
GREATER AWARENESS
With superior positional accuracy, you're able to locate sneaking enemies, hear approaching footsteps and detect nearby threats before anyone else does.
GREATER FOCUS
Because it delivers such a natural listening experience, the app helps to reduce ear and brain fatigue, as you're able to figure out where every sound is coming from instinctively.
GREATER IMMERSION
Enable surround sound even from stereo sources, and increase your level of enjoyment as you lose yourself in a wide selection of supported games.
THX GAME PROFILES
Apply custom-tuned profiles that enhance existing sound design in your favorite games, like Apex Legends and many more, as you choose between two modes:
THX ENVIRONMENTAL MODE
For truly realistic acoustics that reflect your surroundings and localized enemy audio for better directional hearing.
THX COMPETITIVE MODE
Boosts enemy audio while reducing low frequency sounds such as explosions, so you can hear their footsteps, reloads and other sound effects with greater clarity.
SUPPORTED GAMES
| | | |
| --- | --- | --- |
| Apex Legends | Destiny 2 | Tom Clancy's Rainbow Six Siege |
| Battlefield 1 | Doom Eternal | Red Dead Redemption 2 |
| Call Of Duty: Warzone | Final Fantasy: XIV | Resident Evil 2 |
| Call of Duty: Black Ops | Half Life: Alyx | Sekiro: Shadows Die Twice |
| Call of Duty: Modern Warfare | Metro Exodus | Tom Clancy's Division 2 |
| CS:GO | Monster Hunter: World | Valorant |
| | and more | |
"The surround mix delivered by THX Spatial Audio and the Razer BlackShark V2 headset works really well with our game engine to place sounds exactly where we expect to hear them. The system makes tracking enemies and managing chaotic firefights a lot easier."
— Erik Kraber, Senior Audio Director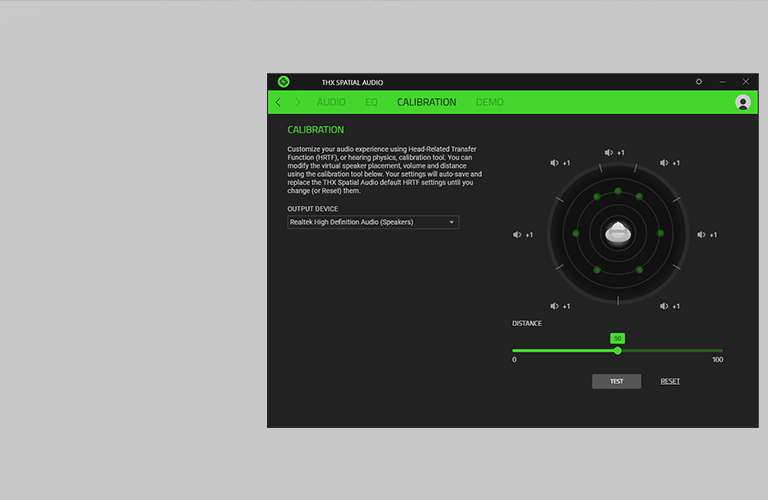 SURROUND SOUND CALIBRATION
Customize the distance, volume and position of speakers.
More personalized sound for better positional accuracy.
EQ CUSTOMIZATION
Clarity, bass or the best of both—for those who demand more refinement.
THX-tuned EQ presets.
Fine-tuning EQ tools to provide additional control over sound experience.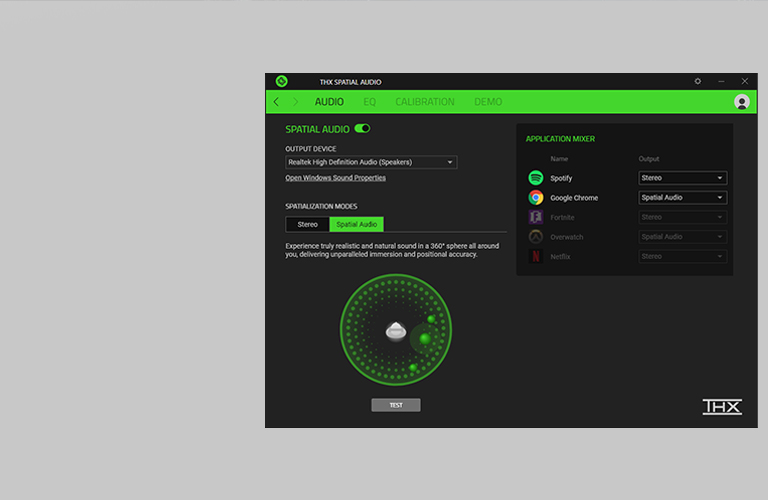 APPLICATION MIXER
Customize settings per application for the audio experience you want.
WORKS WITH MOST HEADSETS
The app is designed to work with 3.5mm, Bluetooth and USB headsets.
HEADSETS FEATURING THX SPATIAL AUDIO
UPGRADE FROM 7.1 SURROUND SOUND
Own any of the supporting Razer headsets below? You're eligible to 50% off when upgrading to THX Spatial Audio. Simply retrieve your promo code via the 7.1 Surround Sound app.
Razer Kraken X | Razer Kraken X USB | Razer Kraken V3 X | Razer Kraken | Razer BlackShark V2 X
COMING SOON TO WINDOWS GAME BAR
With THX Spatial Audio available on Windows Game Bar, you can now switch-up your audio settings in-game for a smooth and uninterrupted experience simply by pressing the Windows Key + G.
THX SPATIAL AUDIO vs THE COMPETITION
| FEATURES | THX SPATIAL AUDIO | OTHERS |
| --- | --- | --- |
| 7.1 Surround Sound | X | X |
| THX Tuned | X | |
| THX Game Profiles | X | |
| PERSONALIZATION | | |
| Surround Sound Calibration | X | |
| EQ Customization | X | X |
| Bass Boost | X | |
| Sound Normalization / Leveling | X | |
| Application Mixer | X | |
| COMPATIBILITY | | |
| WORKS WITH ALL GAMES (Stereo-Up Mixing) | X | |
| Bluetooth and USB Headphone Compatibility | X | |