For a limited time, all orders will enjoy free shipping to Hong Kong.
Shop Now
FREE FROM NOISE
Enjoy true audio freedom and a pure, uninterrupted listening experience with the most advanced earbuds we've ever created. With THX® Certified sound, advanced hybrid active noise cancellation and a 60ms low latency connection, focusing on your games, music and videos has never been this absolute.
Advanced hybrid active noise cancellation (ANC)
By producing anti-noise to counter any noise it detects from outside and inside your earbuds, our cutting-edge design is able to shut out all distractions and keep you focused on what matters.
THX® Certified true wireless earbuds
Tested and optimized by experts in cinematic audio immersion at THX Ltd., the earbuds present a rich, balanced soundstage for all your movies, music and gaming.
A

10mm Driver

B

Proximity Sensor

C

Feedback ANC Mic

D

Touch Panel

E

Feedforward ANC Mic

F

Voice Chat Mic
In-ear design
Get a comfortable, secure, in-ear fit and enhanced noise isolation with Comply™ foam tips.

For even more customized levels of comfort or acoustic options, take your pick from 6 additional sets of silicone tips.
A

Comply™ Black Foam Tips - Medium (M)



B

SecureSeal Translucent Silicone Tips - Large (L), Medium (M), Small (S)

C

SmoothComfort Black Silicone Tips - Large (L), Medium (M), Small (S)
60ms low latency connection
Activate Gaming Mode to boost the earbuds' wireless performance during competitive games and be quicker to aim or react with audio and video that's more in sync.
Quick Attention Mode
You can let outside sound in to increase awareness of your surroundings—useful when crossing the road or conversing with other people.
Touch-enabled controls
Toggle between active noise cancellation and Quick Attention Mode, control your music and calls, and activate your smartphone's voice assistant—all with a few easy taps.
Up to 20 hours of battery life
Enjoy up to 4 hours of use on a single charge, and power through the rest of the day with a charging case that offers up to 16 more hours of battery life. 15 minutes of charging in the case will give earbuds up to 3 hours of playback with ANC off.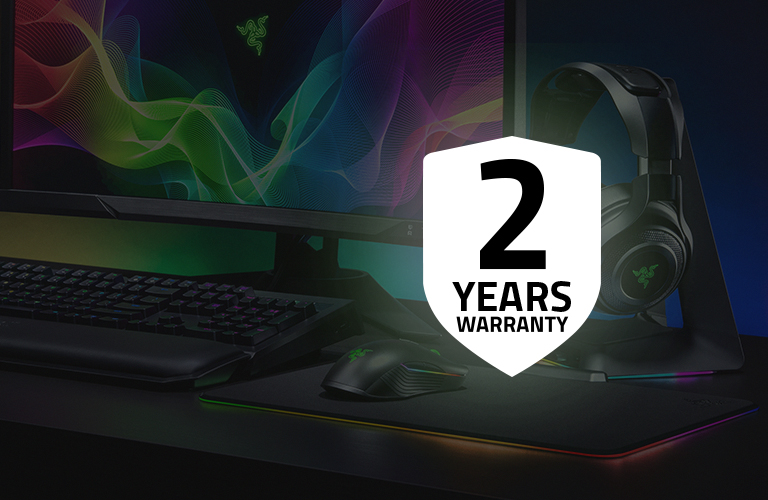 We've Got You Covered
Get up to 2 years of warranty and access reliable tech support. Purchase directly from RazerStore and get 14 days risk-free returns.
FAQ
Is the Razer Hammerhead True Wireless Pro compatible with Bluetooth audio from the Nintendo Switch™?

Yes! First, confirm that you have the latest software installed on both devices. The Razer Hammerhead True Wireless Pro may be updated via the Razer Audio App. Next, simply follow the Nintendo Switch™ Bluetooth audio pairing instructions to connect your headset.