For a limited time, all orders over HK$399 will enjoy free standard shipping to Hong Kong.
Shop Now

>
ERGONOMICS WITHOUT EQUAL
Witness an icon reborn with the Razer DeathAdder V2—an ergonomic mouse designed with deadly curves and killer lines for a weapon that handles like no other. With next-gen sensor and switches packed into a lighter form factor, a new era of high-performance gaming has already taken shape.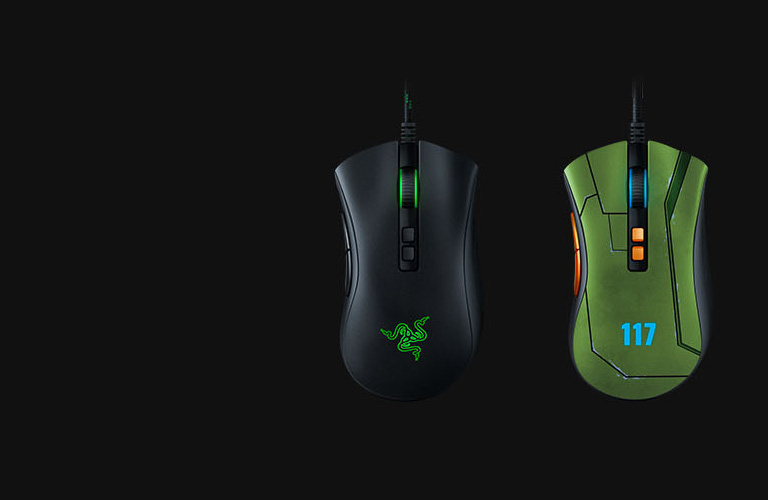 AVAILABLE IN
Special Edition | Halo Infinite
BEST-IN-CLASS ERGONOMICS
With over 15 million Razer DeathAdders sold, the most celebrated and awarded gaming mouse in the world has earned its popularity through its exceptional ergonomic design. Perfectly suited for a palm grip, it also works well with claw and fingertip styles.

The Razer DeathAdder V2 continues this legacy, retaining its signature shape while shedding more weight for quicker handling to improve your gameplay. Going beyond conventional office ergonomics, the optimized design also provides greater comfort for gaming—important for those long raids or when you're grinding your rank on ladder.
RAZER™ OPTICAL MOUSE SWITCH
Utilizing an infrared light beam to register every click, the switches in this ergonomic mouse actuate with an industry-leading response time of 0.2 milliseconds. Because it no longer requires traditional physical contact, this form of actuation removes the need for debounce delay and never triggers unintended clicks, giving you closer control and flawless execution.
RAZER FOCUS+ OPTICAL SENSOR
Our new, improved sensor has an industry-leading 20,000 DPI with 99.6% resolution accuracy, ensuring that even the finest movement from this ergonomic mouse is tracked with consistency. Equipped with intelligent functions, the sensor becomes even more accurate, allowing for an acute level of precision for game-winning headshots.
RAZER SPEEDFLEX CABLE
The Razer DeathAdder V2's cable has greater flexibility and is designed to produce minimal drag, so that you can perform quicker, more fluid swipes for a higher degree of control.
AND PACKED WITH SO MUCH MORE
INSTINCTIVE SCROLL WHEEL TACTILITY
Perfectly-tuned for distinct, notched scrolling at a lower resistance—so cycling through your weapons and executing bunny hops becomes truly second nature.
8 PROGRAMMABLE BUTTONS
This gaming mouse comes with 8 programmable buttons that are fully configurable via Razer Synapse 3, giving you access to macros and secondary functions so every action can be executed with ease.
100% PTFE MOUSE FEET
Enjoy slick mouse movement across any surface with mouse feet made from the purest, highest grade of PTFE—a material used to coat non-stick pans.
ADVANCED ON-BOARD MEMORY
Save and store up to 5 profile configurations to the on-board memory and bring your settings anywhere—so you're always ready to compete with your preferred controls.
5G 16K DPI Optical Sensor
Focus+ 20K DPI Optical Sensor
Omron Mechanical Switches – 50M Click Durability
Razer Optical Switches – 70M Click Durability
No On-board Memory Support
Up to 5 On-board Memory Profiles
Instinctive Scroll Wheel Tactility
POWERED BY RAZER CHROMA™ RGB
With 16.8 million colors, countless patterns, dynamic in-game lighting effects—experience full RGB customization and deeper immersion with the world's largest lighting ecosystem for gaming devices. Supporting a growing list of thousands of devices and hundreds of games & applications, take it to the next level with advanced features such as Chroma Studio, Visualizer, Connect and Workshop.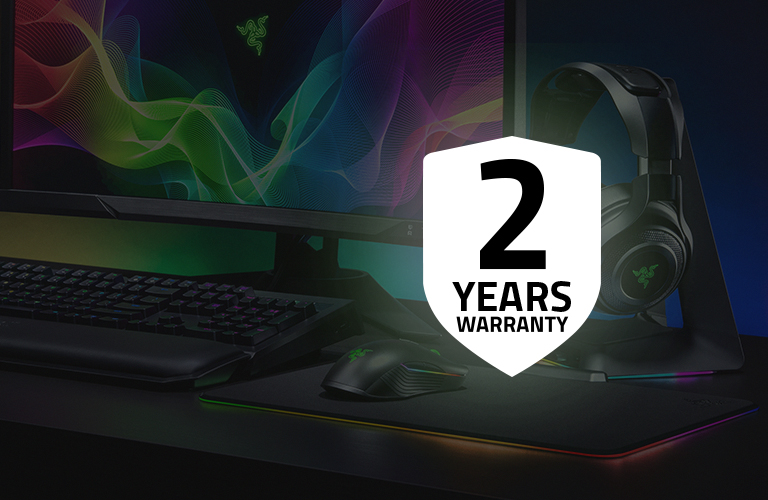 We've Got You Covered
Get up to 2 years of warranty and access reliable tech support. Purchase directly from RazerStore and get 14 days risk-free returns.
FAQ
What is the form factor of the Razer DeathAdder V2?

The Razer DeathAdder V2 features an improved Right-handed ergonomic form.

How do I change the settings of my Razer DeathAdder V2?

To change the settings of your Razer DeathAdder V2– including changing keybinds, lighting, macros, and other functions, please download and install Razer Synapse 3.

Does the Razer DeathAdder V2 have onboard memory?

The Razer DeathAdder V2 has an on-board memory of up to 5 profiles.

Does the Razer DeathAdder V2 have a tilt click scroll wheel?

No, the Razer DeathAdder V2 does not feature a tilt click scroll wheel.

Does the Razer DeathAdder V2 support Razer Chroma RGB?

Yes. The Razer DeathAdder V2 features a full spectrum of 16.8 million colors supported by Razer Chroma RGB via Razer Synapse 3.

Have other questions?