For a limited time, all orders will enjoy free shipping to Hong Kong.
Shop Now
UNTETHERED LETHAL PRECISION
Whatever domain you game in, hunt without restraint with the Razer Basilisk X HyperSpeed—a dual-mode wireless gaming mouse that grants you the freedom and precision to perform.
RAZER™ HYPERSPEED WIRELESS
Enjoy ultra-responsive, low-latency gaming with lightning-fast speed that outperforms other wireless tech. Experience a flawless connection that remains smooth and stable even in noisy wireless environments. As a benefit of its dual-mode design, you can also switch to its Bluetooth connection for extended battery life.
RAZER™ 5G ADVANCED OPTICAL SENSOR
Engineered with 99.4% tracking accuracy and up to 16,000 DPI, the sensor in this wireless mouse offers the precision and speed you need to stay at the top of the leaderboard.
ULTRA-LONG BATTERY LIFE
When in Bluetooth mode, the Razer Basilisk X HyperSpeed is good for up to 450 hours. For gaming, using its Razer™ HyperSpeed Wireless lets you to tap on its ultra-fast performance for up to 285 hours.
up to

450

hours

in Bluetooth mode

up to

285

hours

in HyperSpeed Wireless
RAZER™ MECHANICAL MOUSE SWITCHES
Designed to deliver fast and precise mouse clicks, these switches boast a durability of up to 50 million clicks—ideal for extensive gaming.
6 PROGRAMMABLE
BUTTONS
Fully configurable via Razer Synapse 3, the 6 programmable buttons let you access macros and secondary functions so you can execute extended moves with ease.
ONBOARD
DPI STORAGE
Pre-set up to 5 custom DPI stages on Razer Synapse 3 and bring your settings anywhere, so you're always ready to compete no matter the arena.
EXPLORE THE RAZER BASILISK RANGE
Compare the Razer Basilisk X Hyperspeed with the rest of its family to find the perfect level of customizability that suits your gaming needs.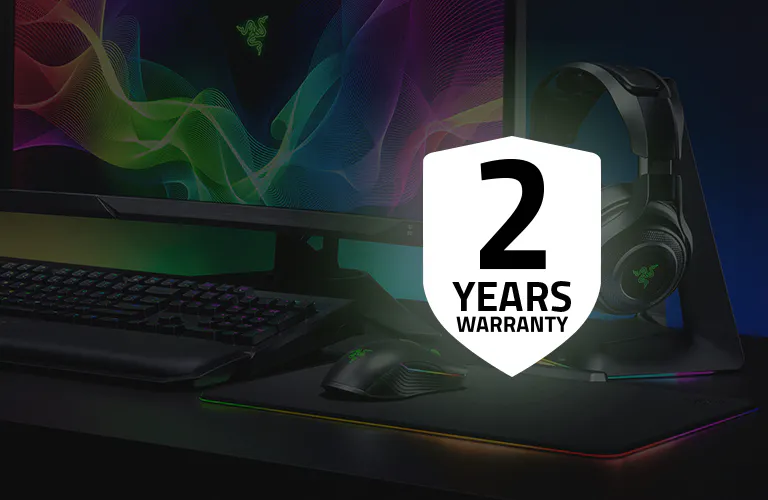 We've Got You Covered
Get up to 2 years of warranty and access reliable tech support. Purchase directly from RazerStore and get 14 days risk-free returns.
FAQ
What is the form factor of the Razer Basilisk X HyperSpeed?

The Razer Basilisk X HyperSpeed features an improved ergonomic form.

Where can I find the USB Wireless dongle for the Razer Basilisk X HyperSpeed?

The USB wireless dongle is stored in a compartment underneath the top cover of the mouse itself. Simply remove the cover to store or remove your USB dongle.

Why is the top button blinking red on the Razer Basilisk X HyperSpeed? (Low Power Indicator)

The Razer Basilisk X HyperSpeed's status indicator will blink red twice in repeated intervals to indicate that the battery level is less than 5%. This lighting sequence will repeat until the battery is fully drained. Once you receive this notification, it is time to replace the battery.

How do I swap between DPI sensitivities of the Razer Basilisk X HyperSpeed?

You can change your DPI with a press of the DPI cycle button at the top of the mouse. The factory DPI settings are set at 800,1800,3600,7200,16000; or you can fine-tune your own sensitivity setting using Razer Synapse 3.

Does the Razer Basilisk X HyperSpeed have Razer™ Chroma RGB lighting?

No, to maximize the battery life of the Razer Basilisk X HyperSpeed. It does not have the Chroma lighting feature.

Are replacement parts available for this product?