For a limited time, all orders will enjoy free shipping to Australia.
Shop Now
DRINK UP. GO GREEN. GAME ON.
For all the virtual worlds we've saved, our actions on Earth matter most. Save our planet and stay hydrated as you game by switching out disposable, single-use plastics for a 100% recyclable aluminum water bottle with a 100% recyclable polypropylene cap (that comes in eco-friendly packaging).

Together, we can ensure that the joys of gaming will last for generations to come.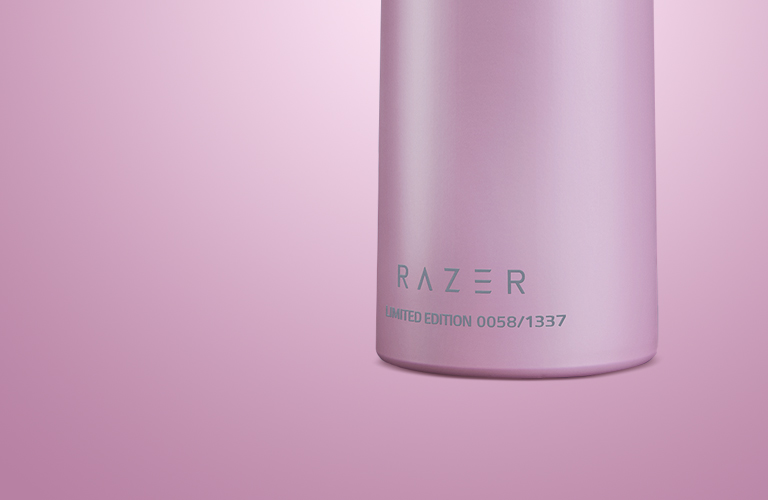 STAND OUT FOR SUSTAINABILITY
Introducing our new, limited release Quartz Edition—with only 1337 pieces produced, it's fastest fingers first to get this exclusive Razer collectible.
DURABLE, LIGHTWEIGHT DESIGN
In our push for sustainability, this water bottle is made of 100% recyclable aluminum with a 100% recyclable polypropylene cap—a tough, eco-friendly design that goes easy on the environment.

Includes a mini carabiner clip for easier carrying.
SMOOTH, MATTE FINISHING
Whether you're going with Black or Quartz, the Razer Hydrator will fit right in with the rest of your sleek setup.
25.3 FL OZ / 750ML CAPACITY
The aluminum water bottle has a balanced size that keeps you hydrated and is compact enough to take along anywhere.
RAZER'S COMMITMENT TO SUSTAINABILITY
We believe that giving gamers the unfair advantage shouldn't come at a cost to the planet, and the creation of the Razer Reusable Straw is just one of the many steps we've taken towards this vision. Going green is a team game—let's all play our part by changing our habits to help Earth.