ABSOLUTE CONTROL
Control the outcome of any battle with a gaming mouse that combines high precision, a cutting-edge lightweight body, and the fastest actuation in gaming. Meet the Razer Viper—featuring industry-leading mice technology that's designed with and tested by Team Razer athletes, bringing you a mouse that's bred to tear up the pro scene.
RAZER™ OPTICAL MOUSE SWITCH
Every click you make actuates at the speed of light. The Razer™ Optical Mouse Switch utilizes an infrared light beam to register a click, resulting in an industry-leading response time of 0.2 milliseconds. Its instant actuation eliminates debounce and unintended clicks, giving you complete control in execution.
69G LIGHTWEIGHT DESIGN
During competition, even the tiniest advantage can make a difference. The Razer Viper weighs in at just 69g without any compromise on its build strength. A lighter mouse allows swifter, more controlled swipes, augmenting the speed of your reaction in battle.
RAZER™ SPEEDFLEX CABLE
In our pursuit of giving you every ounce of competitive edge, we've designed a mouse cable that enables smoother swipes. The Razer Viper features the highly flexible Razer™ Speedflex Cable, bringing you unhindered control with minimal drag.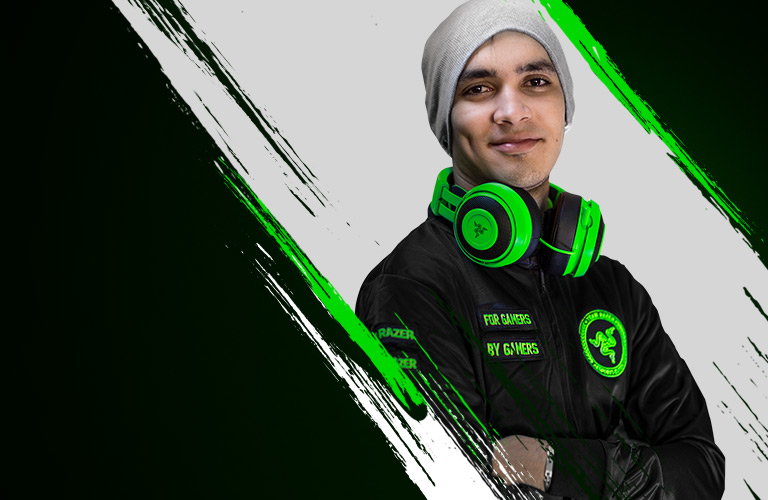 As soon as I laid my eyes on this mouse, I already liked it because the shape is perfect for me. The click of the switches feel a lot better, and the cable is really nice and flexible; which is awesome for CS:GO.
Taco
MIBR
Counter-Strike: Global Offensive
ONBOARD DPI STORAGE
Pre-set up to 5 custom DPI stages via Razer Synapse 3 and bring your settings anywhere so you're always ready to compete at your best.
UNDERSIDE DPI BUTTON
As requested by Team Razer athletes, the mouse is designed with the DPI button on its underside to prevent accidental DPI shifts when gaming.
8 PROGRAMMABLE BUTTONS
Fully configurable via Razer Synapse 3, the 8 programmable buttons let you access macros and secondary functions so you can execute extended moves with ease.
اكتشف أي أجهزة VIPER هي الأنسب لك
RAZER VIPER 8KHz
Grip Width: 57.6 mm / 2.27 in
Length: 126.8 mm / 4.99 in
Height: 37.8 mm / 1.49 in
Weight: 71 g/ 0.16 lbs (Excluding cable)
RAZER VIPER ULTIMATE
Grip Width: 57.6 mm / 2.27 in
Length: 126.8 mm / 4.99 in
Height: 37.8 mm / 1.49 in
Weight: 74 g/ 0.16 lbs (Excluding cable)
RAZER VIPER MINI
Grip Width: 53.5 mm / 2.11 in
Length: 118.3 mm / 4.66 in
Height: 38.3 mm / 1.51 in
Weight: 61 g/ 0.13 lbs (Excluding cable)
مدعوم من RAZER CHROMA™ RGB
مع 16.8 مليون لون وأنماط لا حصر لها وتأثيرات إضاءة ديناميكية داخل اللعبة - جرب تخصيص RGB الكامل وانغمارًا أعمق مع أكبر نظام إضاءة في العالم لأجهزة الألعاب. من خلال دعم قائمة متزايدة من آلاف الأجهزة ومئات الألعاب والتطبيقات ، انتقل بها إلى المستوى التالي مع الميزات المتقدمة مثل Chroma Studio و Visualizer و Connect و Workshop.